For the Government to meet its goal of ending rough sleeping, we need the right offer for non-UK nationals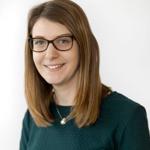 22.03.2022
The recently published Homelessness Monitor for England provides an in-depth account of how homelessness stands in 2021, and projects how this could change in the coming years depending on the policy decisions made.
It finds that although substantial progress was made during the pandemic – both through the Everyone In initiative supporting people to move out of rough sleeping, and policies like the eviction ban and Universal Credit uplift preventing people from being pushed into homelessness in the first place – this is now at risk of being lost.
As the cost of living crisis puts increasing pressure on people already pushed to the limit there is a very real possibility that we will see a rise in the numbers of people sleeping on our streets.
But this can be avoided. The report identifies that sustained investment in responses to rough sleeping, as well as action to prevent it happening in the first place, would help reduce the numbers of people forced to sleep rough in London. We're starting to see steps being taken to address both of these areas. Funding for tackling rough sleeping has been confirmed for the next three years through the Rough Sleeping Initiative (RSI) 2022-25 and the Government has confirmed it will be setting out a bold, new strategy to end rough sleeping. This will be centred on the vision that rough sleeping should be prevented wherever possible and, when it does happen, should be rare, brief and non-recurring.
This is welcome news. However, if this strategy is to be successful, the Monitor notes that it's also crucial that it finds ways to help people who have restricted access to support because of their immigration status.
Non-UK nationals currently make up around a quarter of all people sleeping rough across England, and nearly half of those sleeping rough in London. Recent research shows that EU nationals are almost three times as likely to experience rough sleeping in comparison to the general adult population, clearly showing that the existing offer of support is not working for many people in this group.
There are many reasons why non-UK nationals may not be able to access the safety net of the benefits system or homelessness support from their local council. For some people, language barriers, a lack of knowledge about what support they are entitled to and assumptions from council or Jobcentre staff that they aren't eligible prevent them from accessing support they are entitled to. For others their entitlements are limited by the conditions of their visa. Restrictions like this on access to benefits make it harder to both prevent and end people's homelessness and leave people extremely vulnerable to exploitation and modern slavery.
It is especially critical that the right support is in place for people fleeing conflict who have found safety in the UK. Changes included in the Nationality and Borders Bill currently going through Parliament threaten to expose an estimated 3,100 people fleeing conflict and persecution to destitution and homelessness each year by creating a new tier of refugees and denying them access to a safety net. This goes against the Government's commitment to ending rough sleeping and Crisis has joined a coalition of organisations, led by Praxis, to urge the Government to rethink the bill as it returns to Parliament today to ensure even more people are not left paying the devastating human cost of these policies.
We need a new offer for non-UK nationals, one that gives support to end homelessness. The new Rough Sleeping Strategy must ensure that everyone can get the help they need to move out of homelessness. This will be critical to ensure the Government can meet its commitment to end rough sleeping by 2024.
For media enquiries:
E: media@crisis.org.uk
T: 020 7426 3880
For general enquiries:
E: enquiries@crisis.org.uk
T: 0300 636 1967