Black Friday? – Why not support Crisis whilst getting your deals!
26.11.2021
This year we are aiming to support over 200 people who are facing homelessness at Christmas time.
A huge (and very popular!) part of this offer is our gift bags. Last year, gift bags included gifts (toys, board games, clothing etc.), essentials (shower gel, toothpaste, deodorant etc.) and food (tins, pasta, chocolate etc.).
They were a hit with our guests: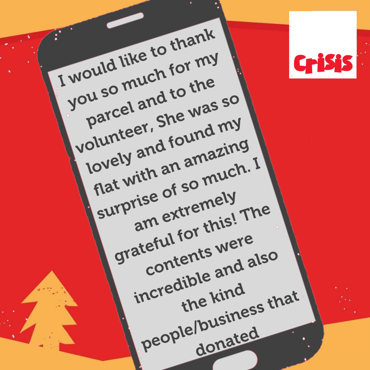 We plan to make this year no different and we cant do it without the amazing generosity of our donors – from large organisations, to community business and amazing individuals. You can donate to us by popping us an email on ccbirmingham@crisis.org.uk or visiting our Amazon Wishlist
A spotlight on some donors this year…
Charity Socks with Chatty Feet: A Black Friday worth smiling about
Our Long Standing friends, Chatty Feet, are telling Black Friday to put a sock in it. Over the past 5 years, Chatty Feet have been pioneering a Black Friday everyone can get behind, and this year is no different.
For each pair of socks ordered on Friday, Saturday and Sunday they're donating TWO for our guests this Christmas!
We are so grateful for their incredible donation.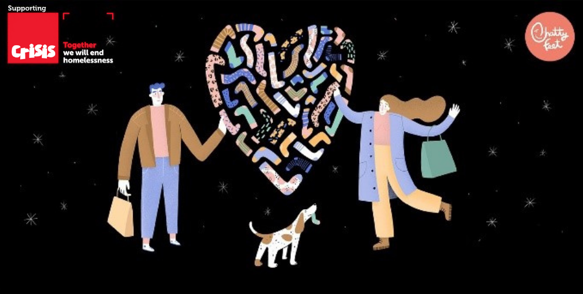 Clive's Pies:
Clive's have donated us some AMAZING vegan, gluten free Mushroom and Leek pies for our Christmas Dinner. We are always so overwhelmed by their generosity and can't wait to eat these on Christmas Day.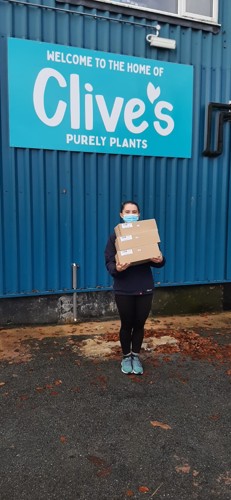 Olive and Berry Grazing – #randomactofkindness boxes
Olive and Berry are providing us with individual Cheese boards for all our guests on Christmas Day! These will make Christmas super special. You can support their #randomactofkindness via their Instagram Page!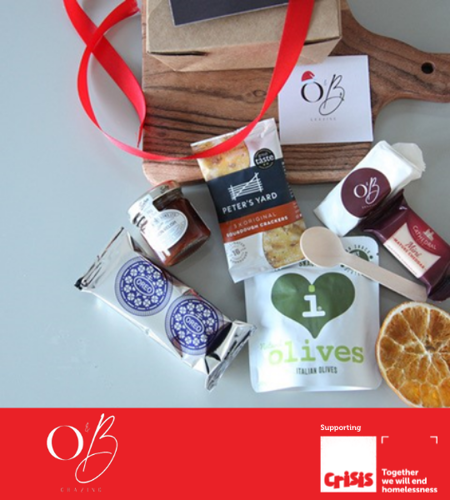 Number 10 Accounting – sponsoring our veggies!
West Midlands based Number 10 Accounting are being absolute heroes and sponsoring our cost of veggies for Christmas Day! A really great way to make a huge impact on our offer, and help us keep costs down.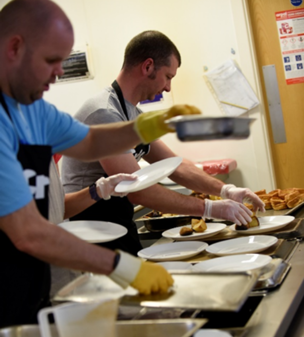 Colleagues, Families and Friends collections…
Another amazing way organisations, schools, friends and families are supporting us is by doing collections and dropping these off our at our storage space.
To the amazing CW Architectural, Venn Group, BOA school, Holte School, Network HR, Greenholm school, One Advanced + others … thank you!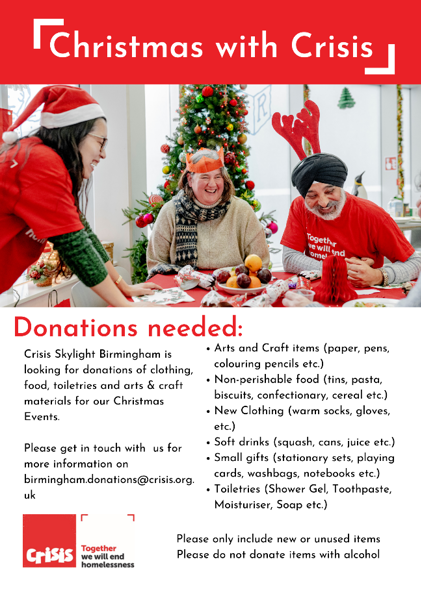 Please get in touch if you have any questions or want to help out!