May / June Update
01.07.2021
Welcome to our regular look back at the past two months at Crisis Skylight Birmingham
Minerva Canalside Apothecary Garden
Specially designed and constructed to include planters for growing herbs for healing practices, this garden will be a communal seating area and have outdoor cooking facilities. The sessions are being run by Grand Union in partnership with Crisis Skylight Birmingham and Anawim. Led by women, the growing space will offer safe opportunities for women to come together, to develop knowledge around growing and healing practices in the city centre. Working collaboratively with women's support organisations, we will run weekly sessions with artists and creative practitioners that foster a connection between plants and people.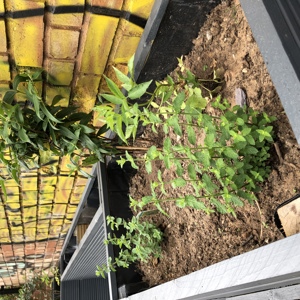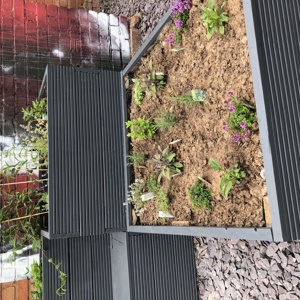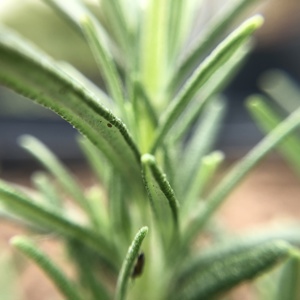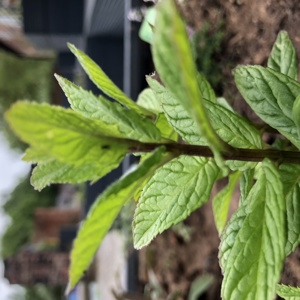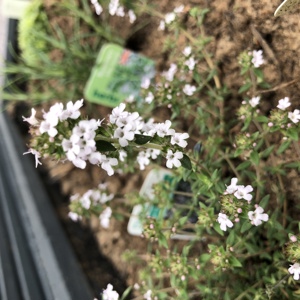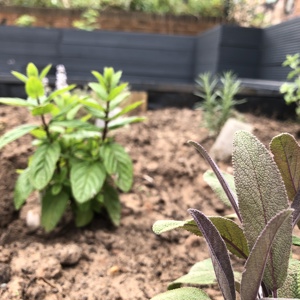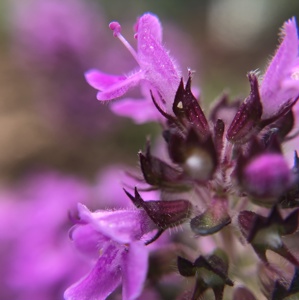 Poetry - Connected Through Covid
During the past two months, Crisis members have taken part in a poetry workshop with Stefan Gambrell, aka The Neanderthal Bard for five weekly sessions exploring the spoken word and communicating reflections on the world right now.
Stefan has lived experience of homelessness and is now the Crisis Poet in Residence
"The workshops are much more about starting a conversation than poetry. The whole idea is to connect people and get them talking. You might ask something like, 'What I need for this world is…' or, 'What I have is …' and then they fill in the gaps. I sometimes help them make it rhyme or give it good assonance and make it bounce but all the poetry is written by the members. - Stefan"
Below is a video of the poem "Touched by a Virus" written and performed by members who attended this course at Crisis Skylight Birmingham
Constructing a windmill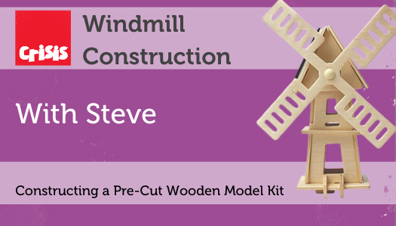 Our DIY and Technical Skills Tutor, Steve ran this course for our members for seven weeks and alongside constructing and painting the model we discussed other forms of renewable energy such as solar and tidal, we also looked at sustainability in construction. The wood used in the construction of the models is sourced from sustainable forests.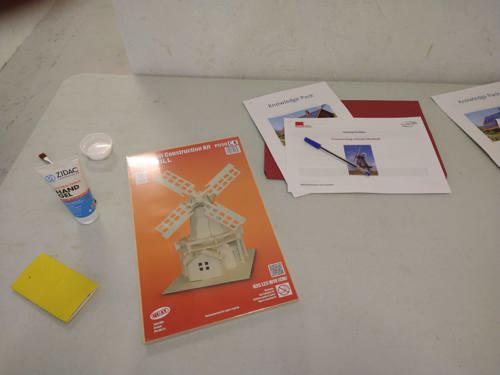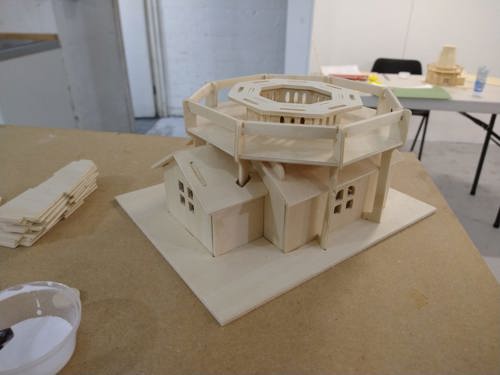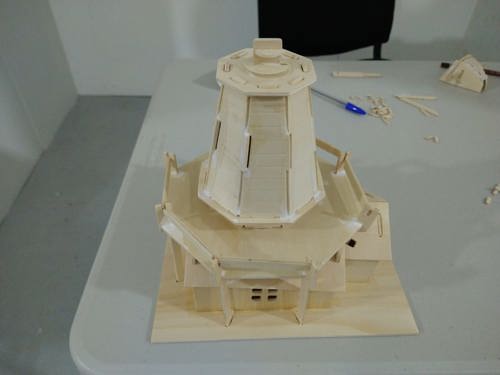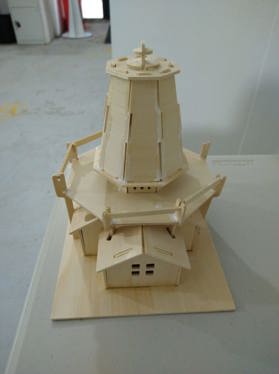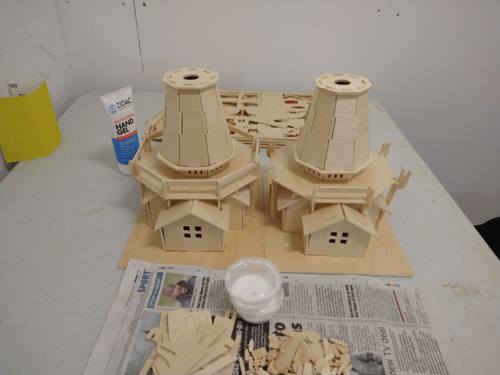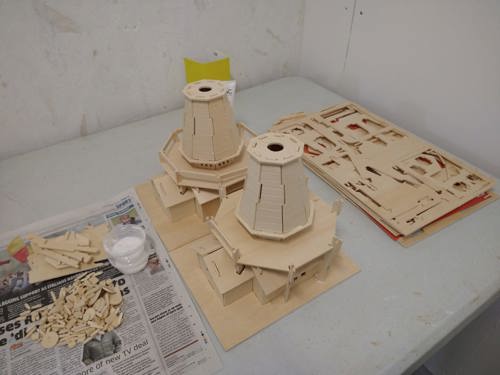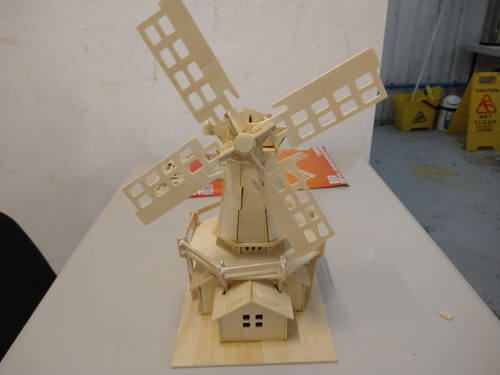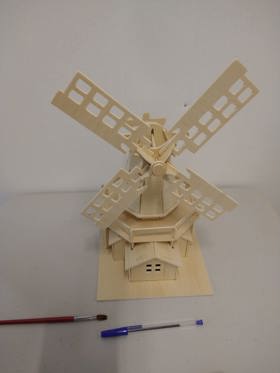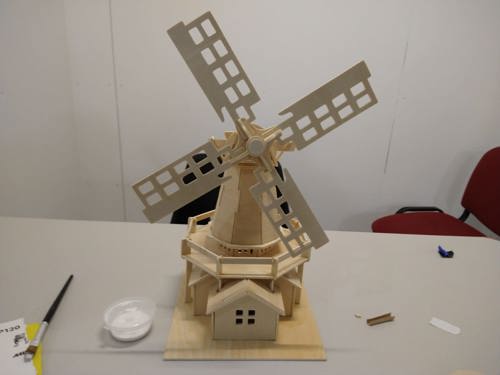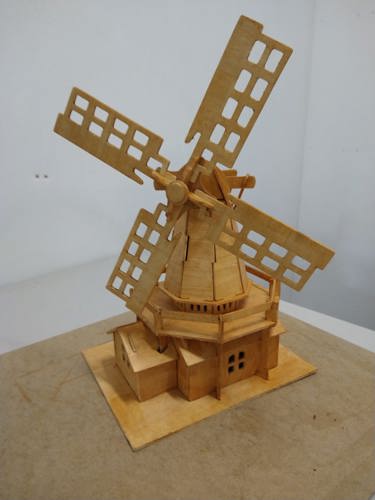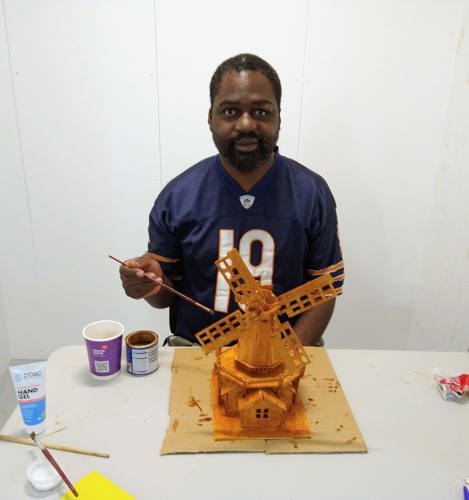 This type of Windmill is known as a smock windmill as it resembles the smocks that were once worn by farmers.
The oldest surviving smock windmill in England can be found in Buckinghamshire and dates back to 1650.
Audio Drama
Over the past couple of months, Crisis Skylight members have been taking part in an audio drama course with essential skills tutor, Marc.
Members devised, wrote, performed and recorded a twenty minute drama entitled "The Hotel" as part of the Crisis Zone series.
This drama is about a group of people experiencing street homelessness who hear about a hotel providing shelter due to the pandemic. 
When they arrive, they discover more than they could have hoped for.
The drama is around twenty minutes long, so make yourself a cuppa, sit back and take a listen to The Crisis Zone: Episode 2 - The Hotel
#HealthNow 
#HealthNow Birmingham aims to overcome homeless health inequalities & ensure everyone can access the care they need.
A partnership between Crisis and Groundswell
These past two months #HealthNow Peer Advocates have been supporting clients experiencing homelessness by:
* Hospital visiting
* Accompanying to GP appointments
* Ensuring access to healthy food
* Supporting with travel
* Dentist Registration
* Accessing Prescriptions
* Providing Covid Vaccine Information
As well as supporting people experiencing homelessness to use health services, #HealthNow Peer Advocates work with health partners to build a more inclusive system.
In June they shared their personal experiences of homelessness & healthcare with trainee nurses at Heartlands Hospital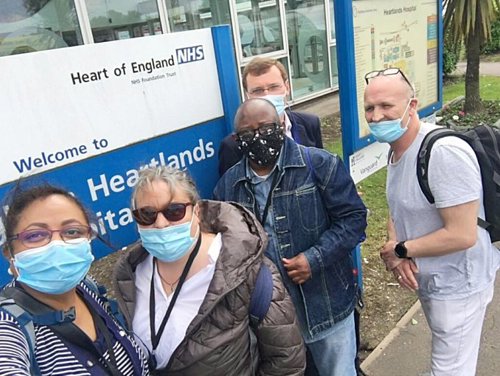 And in May, the HealthNow peer advocates went to the QEH to educate student nurses about their experiences of homelessness. They covered homelessness prevention, treating people with dignity and respect, the power of kindness and more!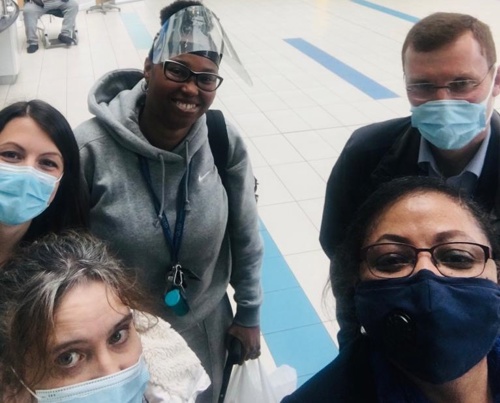 Back in May, Dan had a busy morning accompanying a client to the GP.
His favourite part of his Peer Advocate role is building trust with clients.

"Trust is earned, not handed over freely. Building trust may seem like a lot of work but is one of the most rewarding parts of being an advocate" - Dan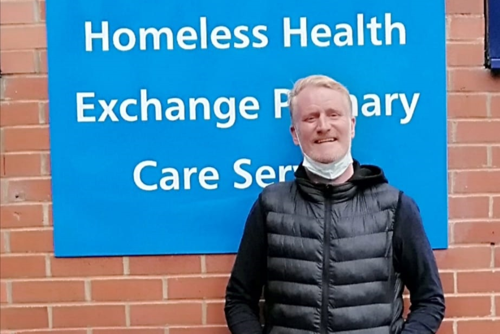 Volunteers' Week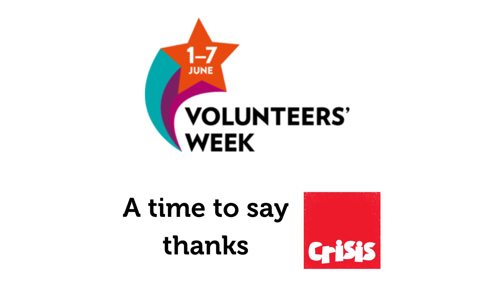 The first week of June saw the annual volunteers week
Crisis Skylight Birmingham are just so grateful to all our volunteers and the support that they give to members and staff.
Our volunteers were sent a card and an invitation to take part in some national training online  
These sessions included
Member involvement led by Grace
The impact of the pandemic on housing led by the Best Practice Team
Recordings from fundraising, policy, framing homelessness
Below is a run down of the roles our volunteers currently hold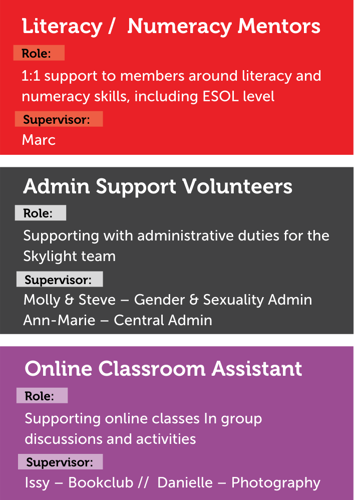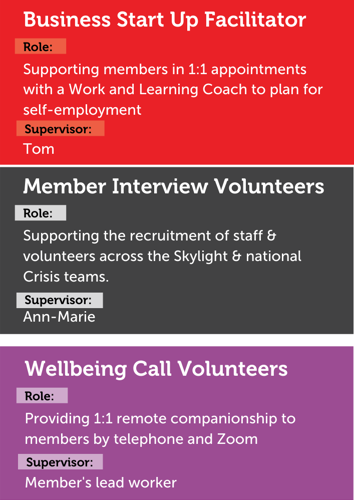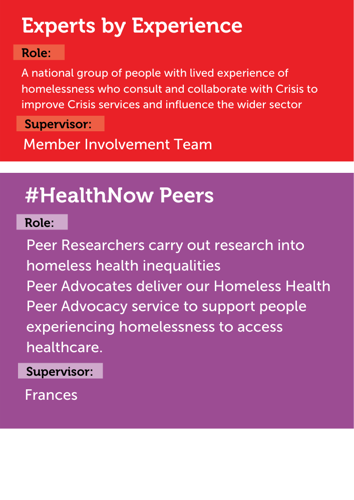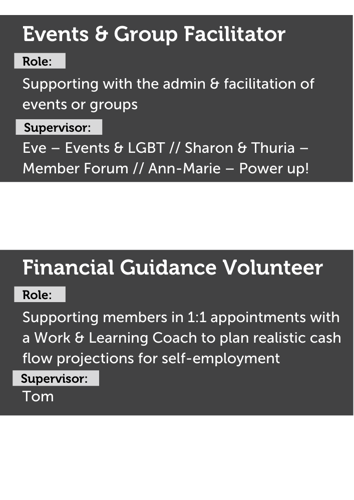 New Staff at Crisis Skylight Birmingham
In June we were joined by two new members of staff
Nicole has taken over from Zahir in the role of progression manager and Annie has joined as a second housing coach, working closely alongside Afzal.
Annie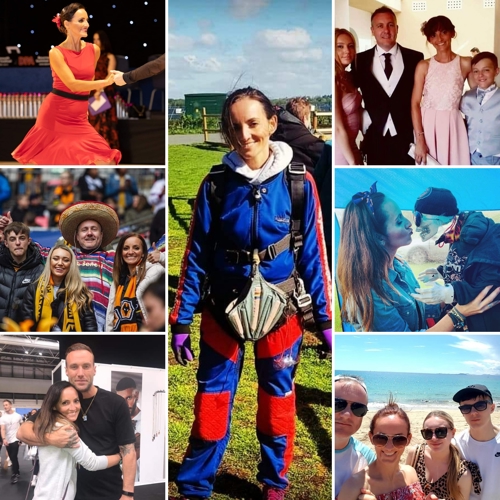 Hi Everyone!
I just wanted to introduce myself. My name's Annie Sharman and I'm really excited and looking forward to getting to know the Crisis members
A little bit about me…
Before joining Crisis, I was a Housing Strategy Manager at BCC, a Locality Manager at Bromford and a Team Manager at Nacro. Prior to that, I worked at Telford & Wrekin Council for 12+ years mostly within housing. I won't bore you with my other roles, but during my time in housing, I worked within the temporary accommodation team managing a women's refuge, a young person's hostel, worked in the private sector team and also the family & cohesion team. It's been a very varied few years but I feel having worked across many areas of housing, has given me a great insight and certainly experience! I would say nothing really shocks me anymore but I never say never!
I'm really excited about the role of housing coach and looking forward to help make a difference.
I think the attached photo best describes me. A bit of a dare devil (I did my first skydive a couple of years ago), rock chick (I do love Download Festival and go every year, although I don't normally kiss skeletons ), Wolves fanatic (excited to get back to the golden palace), celebrity seeker (no I don't stalk them, but am very good at spotting them in a crowd and going up to them for that all important selfie), latin and ballroom dancer (I'm not Strictly good yet but working hard on it). But most importantly, my family are my world.
 Nicole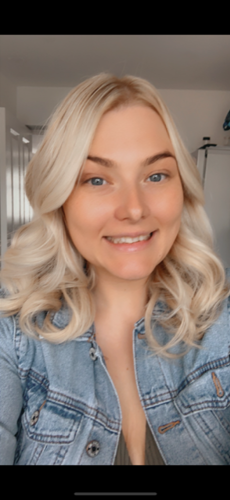 'I am Nicole Morrison, the new Progression Manager in Birmingham and have only been with Crisis for a couple of weeks. I have previously worked with ex-offenders in a hostel environment and recently managed a commissioned service in Coventry supporting those in temporary accommodation or at risk of losing accommodation. Crisis has always been an organisation I wanted to work with and I really admire the amazing work we do, opportunities we offer and the passion and commitment to ending homelessness.
We have all been working in some strange and unpredictable circumstances over the last year and it has been the most difficult for our members. I am really looking forward to being able to welcome members back to more face to face work and really get my teeth stuck in to this role.