Member Forum: Black History Month
On Wednesday 7 October 2020, Crisis Skylight Birmingham held our monthly member forum.
All Crisis Skylights have regular meetings called Members' forum where members can have their say and find out what's going on in Crisis.
All of our members are welcome – it's a great chance to meet other people and influence the way we work.​
Our theme this month was Black History.
We were joined by Birmingham based Grime MC and rapper C4

C4 performed for us, which was pretty awesome, and we also got to see items from his clothing line, Oorite, and some of his art work.
Members were given the opportunity to ask questions about his music, creativity, how the coronavirus has impacted him.
We also asked him what Black History Month meant to him.
C4 shared that his black history was linked in with memories of being brought up by his mom.
Our members also shared together about what Black History means to them
"Black history reminds me of Caribbean food!" - Crisis Member - GS
"I watched a feature yesterday, on the TV, about Black History Month, where they spoke about black legends. We don't hear about black historical figures at school. We hear about significant white historical figures like Henry VIII or Winston Churchill.  We need to have more education about black history brought into school. If you don't speak about it, you don't know how to speak about it, and ends up taboo." - Crisis Member - LP
This point nicely led on to our next part of the forum where we shared this video by poet Samuel King* which we thought was quite thought provoking.
One member felt it really reflected the inadequacies of the portrayal of black people and the lack of black history taught in school.
"What I was taught at school focussed very much on the negatives, or as black people as victims e.g of slavery rather than those black men and women who had made such a significant or pioneering contribution to society" - LP
 
One of our progression coaches, Sophie, then told our members about the options available for online health and wellbeing sessions. 
We are hoping to run Yoga and Tai Chi classes. 

Tai Chi is a slow and gentle exercise that should not leave you breathless but it does increase muscle strength and tone.
Members were then given the opportunity to feedback to staff about how things were going for them at Crisis. What classes, sessions, workshops etc they would like to see if the future. Themes they would like for future member forums.
"The event was organised well. I like the fact that you give us the chance to voice our opinions and give ideas on what we want to hear at a Member Forum" - Crisis Member - LM
We rounded off the event with a Quiz, run by the learning manager, Ruhail. It was general knowledge based on black History and there was a lot of debate around the the answers and the whether the facts were true or not!
At the end, it was decided that everyone was a winner.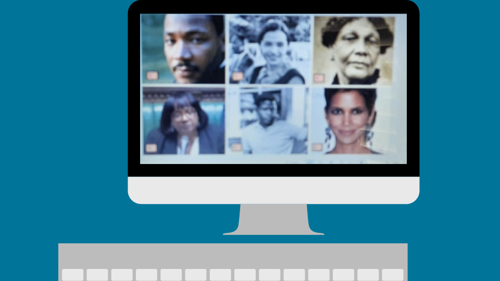 "An enjoyable Member Forum. It's such a social event. Thought it was brave of Crisis to show the video which was very powerful and gave a different perspective on Black History. The quiz was educational and enlightening" - Crisis Member - VG
"I loved everything about the Member Forum. I liked the rap from C4 but enjoyed the quiz most of all" - Crisis Member - SM
"Schools should be teaching more about black history" - Crisis Member - LP
*
🎥 http://www.wordonthecurb.co.uk
Samuel King and Word On The Curb on Twitter:
- https://twitter.com/IAmSamuelKing - @IamSamuelKing
- https://twitter.com/WordOnTheCurbUK - @WordOnTheCurbUk