This year, across all skylights, Crisis recruited Trainee Progression Coaches who have had a lived experience of homelessness to work within the progression teams at each skylight. We were delighted to welcome Kevin Jones in May 2019 to the role in Birmingham. Before joining us a staff member, Kevin was a member of Crisis as a service user having signed up 14 months previously.
One of the ventures that Kevin has been involved with this term has been "The Growing Project" gardening course.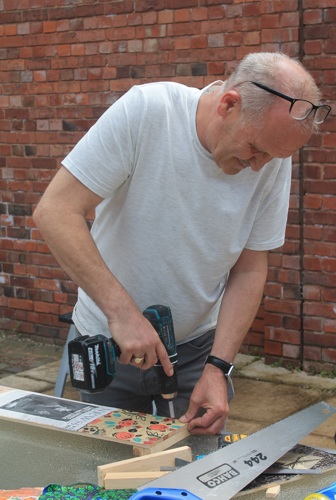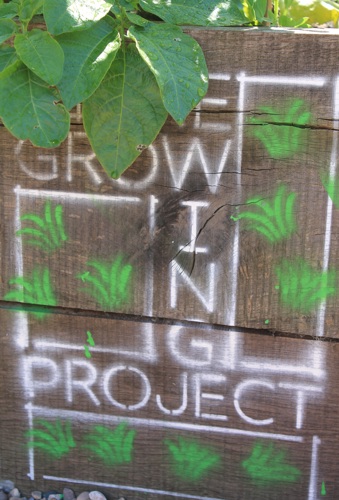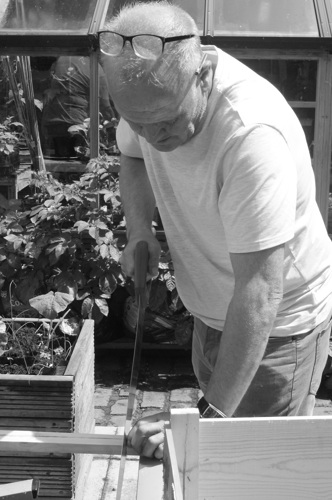 Grand Union, a gallery and artists' studios complex in Digbeth, Birmingham has collaborated with Crisis Skylight Birmingham to create a space at a local hostel. Grand Union's aim to 'Green-Sense' the city by undertaking 'food growing', improving sites across Birmingham, sites that will be developed, tended and nurtured by homeless people.
The Growing Project started in Kevin's first week working at Crisis. He says "I found it quite ironic really that the first time I am working with members, it is in the same hostel that I was actually placed in when I was first homeless! On the first day, we had about ten Crisis members come along and an additional five people who were hostel residents".
Grand Union has received Big Lottery Community Funding for The Growing Project and they purchased 16 tonnes of soil. Kevin and the members moved that soil into new potting beds that they had been given. In the green house, they planted everything from seed including cucumbers, broccoli, sweet pea, cabbage, potatoes. They have spices growing and a small herb garden. SIFA Fireside Day Centre gifted the project with wooden planks which Kevin and the members created into raised flower beds.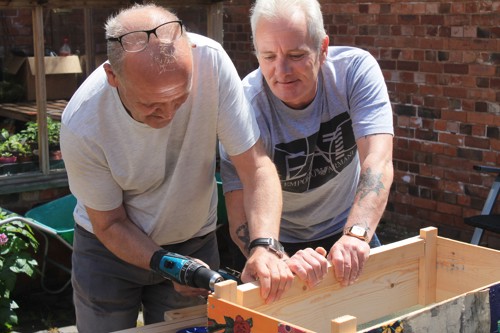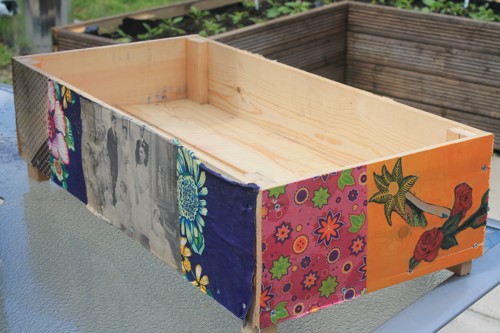 The bare patio area which was there when they started was soon transformed into a beautiful garden due in part to the funding but mainly the hard work and effort from the members. The members and residents will just need to manage and maintain all that has now been put in place.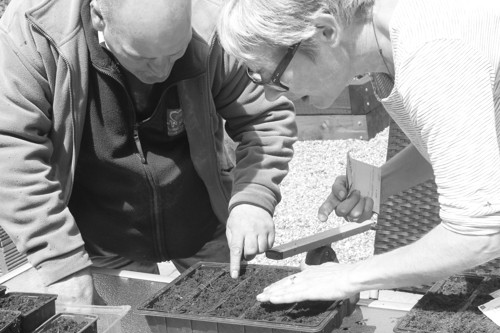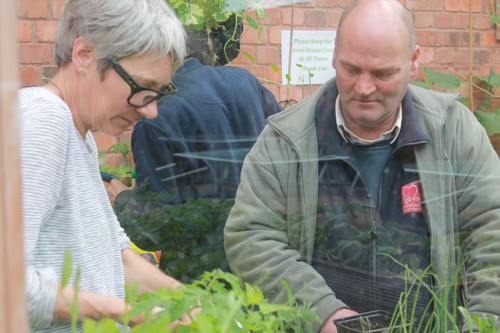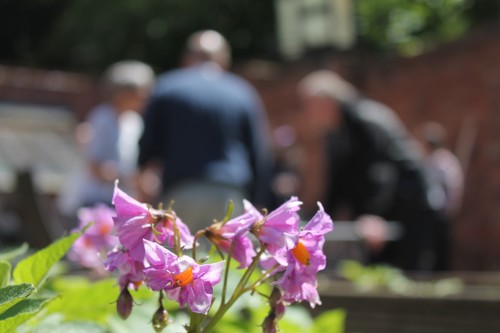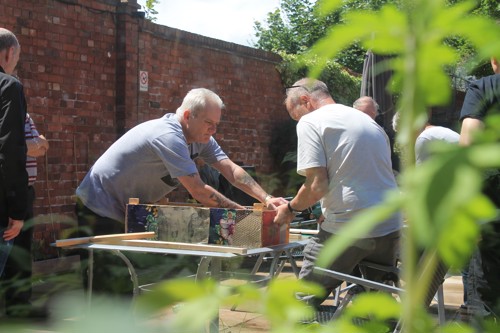 Kevin anticipates that the highlight of the whole project will be the harvesting, but right now Kevin has been delighted by the involvement of the members and the interest they are taking. "They don't feel like it is a chore to do the gardening, they just turn up. The one thing I have noticed is that there are different ways you can provide opportunities for the members to open-up. By working alongside them, the trust builds up more easily than in a more formal one-to-one meeting"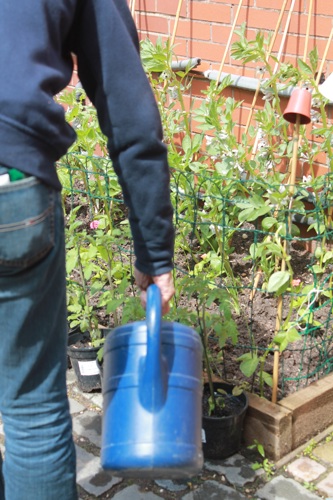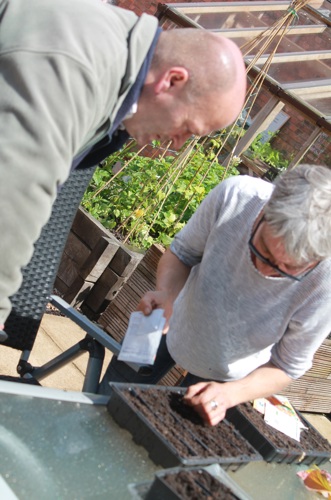 Kevin has been working for Crisis for nearly two months now and during that time he has found the role "enjoyable and interesting, totally different experience to before when I was a carpenter".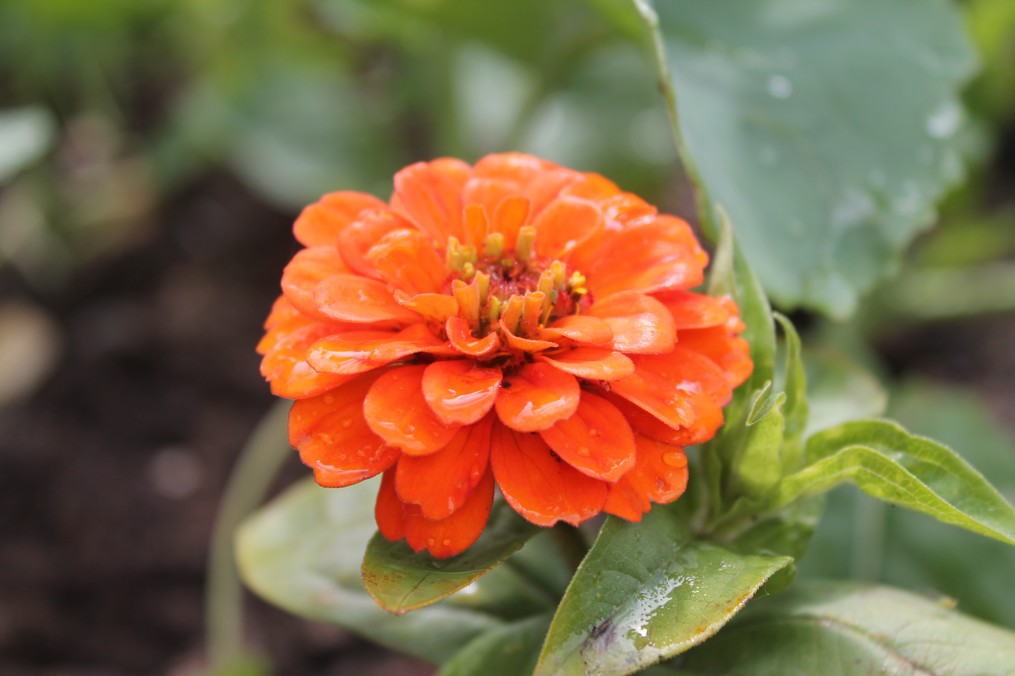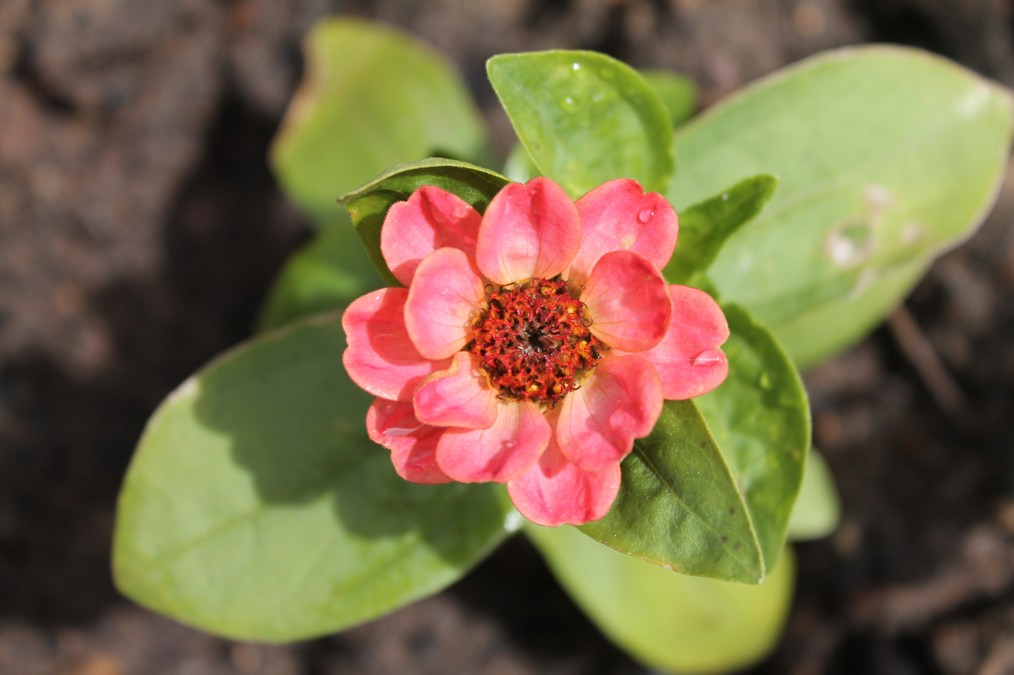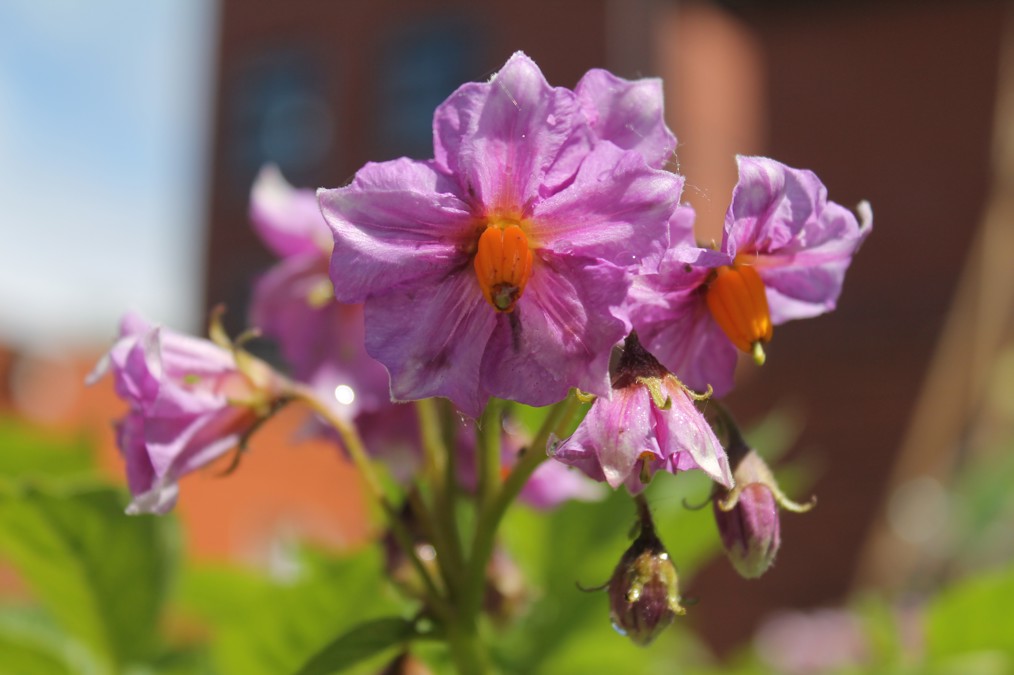 To find out a little bit more about The Growing Project, check out Grand Union's website https://grand-union.org.uk/gallery/the-growing-project/