Crisis Merseyside Members Magazine Winter 2020
14.12.2020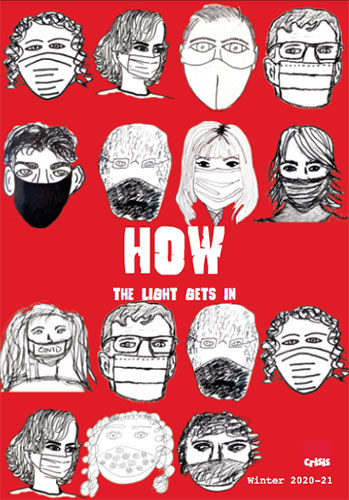 Welcome to the first edition of How The Light Gets In, a magazine by members and staff from Crisis Skylight Merseyside, made for members, staff and the wider public. We invite contributions of art, articles, photography, poetry, creative writing and are open to new ideas for content. 
Following on from the Members Wellbeing Steering Group that started in 2019 a group of members and staff have developed this project throughout the restrictions to maintain connection, creativity and collaboration, we hope you find enjoyment, inspiration and entertainment in these pages.
Read the first edition as a PDF or on online flip-book.