Easter crafts session shows men can get crafty too
11.04.2017
205
XX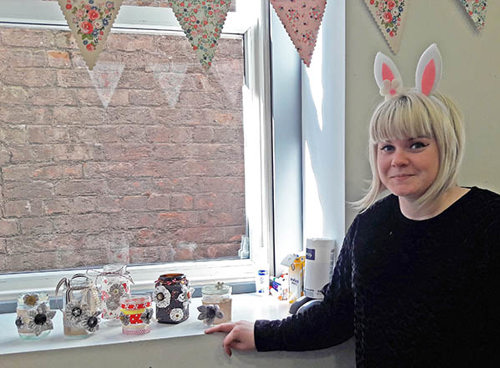 We hosted our final 'Skylighter' of this term – Easter crafts – where members used all their creative energy to make their own candle holders on April 7.

The member who made this suggestion had hoped it would encourage more men to come along and get creative. Mission accomplished as over 80% of our attendees were male!

There were definitely some amazing crafting skills on display and there was a lovely sense of calm and comradery ably fostered by Sarah Randle our tech skills tutor (replete with seasonal bunny ears). In fact, Sarah had us all so engrossed in what we were doing barely a morsel of chocolate was eaten…so not only crafty, but great for our health and wellbeing!

There are plenty more 'Skylighters' and craft sessions planned for our Spring Term which starts on 24 April, so take a look at the timetable and come and get involved!