We're partnering with Changing Lives
11.04.2017
886
XX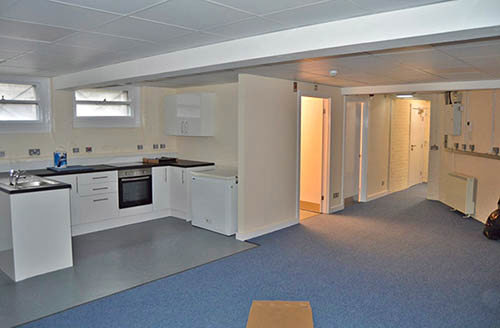 We have developed a new partnership with Changing Lives. Formerly located at Ron Eager House, their drop-in for rough sleepers, has been relocated in the basement of City House and renamed City Road Drop-In. This is an opportunity for homeless people to access a range of services and progression all under one roof.
Changing Lives will offer food, wash facilities and emergency housing options, while Crisis will deliver initial engagement sessions to build relationships with those accessing the Drop-In with the aim to accessing wider Crisis services for long term progression.
Over the past few months Crisis have delivered some outreach sessions with members at Ron Eager House, working on an Art Collaboration Project.  The finished results are to be displayed in Courtyard of City House.