Members volunteer to paint Shiloh drop-in centre
11.04.2017
622
XX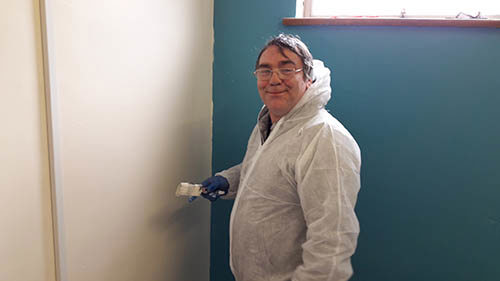 Recently our Progression Coaches, Ryan and Sam, supported a group of members in taking part in a one-off volunteering event which involved painting and decorating the new premises of one of our partners, Shiloh in Rotherham.
Shiloh is a Christian drop-in centre open three days a week as a sanctuary for those who are homeless and/or vulnerable and provides meals as well as facilities for washing, showering and laundry.
Our members did an excellent job working alongside tradespeople from across the county in making sure the premises are ready for opening in a few weeks time. We hold a weekly Progression drop-in session at Shiloh as well as delivering sessions there.