Technical Skills
Hello, we are the Technical Skills team at Crisis SkyIight Croydon.  On this page you will find a varied selection of online courses, teaching tutorials and resources to help you to continue to learn and develop your technical skills. From bespoke design briefs learning how to construct cardboard 'sketch' models, to posting out loom kits and videos of how to weave your own cushion panels. There will be tips, tutorials and videos for model-making, carpentry and decorating as well as access to external free courses.
Alongside this, we will include useful video links, access to online design and craft magazine resources as well as live projects set by top design companies.
Painting and Decorating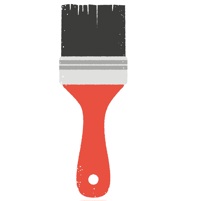 Video tutorials 
DIY - Repair Tips and Tutorials for inside your Accommodation
Building Flat pack Furniture
Want to learn how to put together flat pack furniture from Argos and Ikea?
Model making – Covid-19 cardboard model making
Video resources 
We have lots of video resources related to design and model making for you to watch and learn from:
Want to learn more about sketching?
Readings/articles 
Want to get some inspiration?
Watch these video resources on weaving
Readings/articles
Make a Macramé knot plant hanger
Video resources
DIY, Painting and Decorating, Carpentry and Woodcraft
We have lots of really interesting video resources for you to watch to help you build your own models. Take your time to explore the links below.
Free courses