Abi's story. Escaping abuse and becoming homeless as a young person.
09.08.2017
2726
XX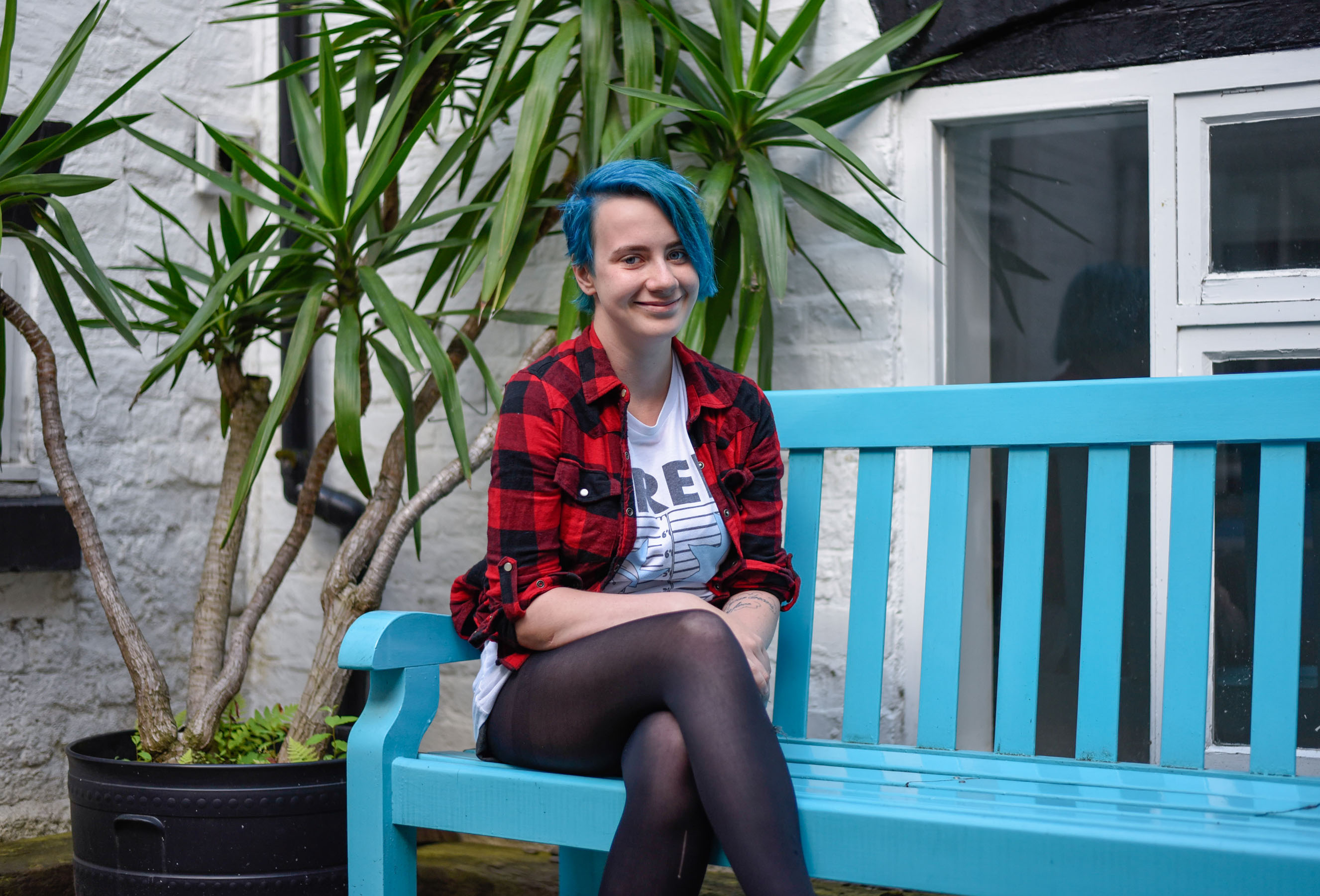 "I'm going to train as a social worker because I want to work with young people that have been through what I've been through. I feel that as someone that has been through it all l I can make an impact on these young people and show them that they're not alone and someone out there does care.  
I grew up in a really abusive household and my mum didn't really like paying rent so we were always in and out of hostels and then at eighteen I was attacked in Peterborough by a serial rapist. I was lucky, it was just a sexual assault. I got away, but after that I just couldn't stick around, the city brought back too many  bad memories so I just left.  
I had a friend who let me stay with her for a month in Leeds. Then I sofa surfed, then I ended up in some hostels. The hostels aren't great in Leeds. They put me in one that was for the prostitutes and drug addicts, and I was the only person not injecting. It gave me the outlook on life that I'm not going to amount to anything. 
I was really lucky when I spoke to my current hostel, Rush House in Rotherham. I went for an interview and was in one of their properties within 24 hours. They're really supportive and wonderful people. When they found out I wanted to apply to university they've all been behind me every step of the way, and when I found out I've actually got a place - all the staff have been the loveliest ever.  
They've been telling me they're sad to see me go. They're always sad when they see young people leave. It gives you that sense that there's someone out there who loves you and they care about you and they just want you to succeed in life. I've never had that support behind me. I've never been told that I'm smart enough to go to university, I've never been told that sure life's hard, but it does get better."
Abi, Rotherham  
By sharing stories we can change attitudes and build a movement for permanent, positive change. Stand against homelessness and help us end it for good.
Take action now
Clicking 'Take action now' will take you to a new form, where you can tell us why you're in to end homelessness, and ask your politician to pledge their support for ending homelessness for good.