Emma's Story
09.09.2017
1852
XX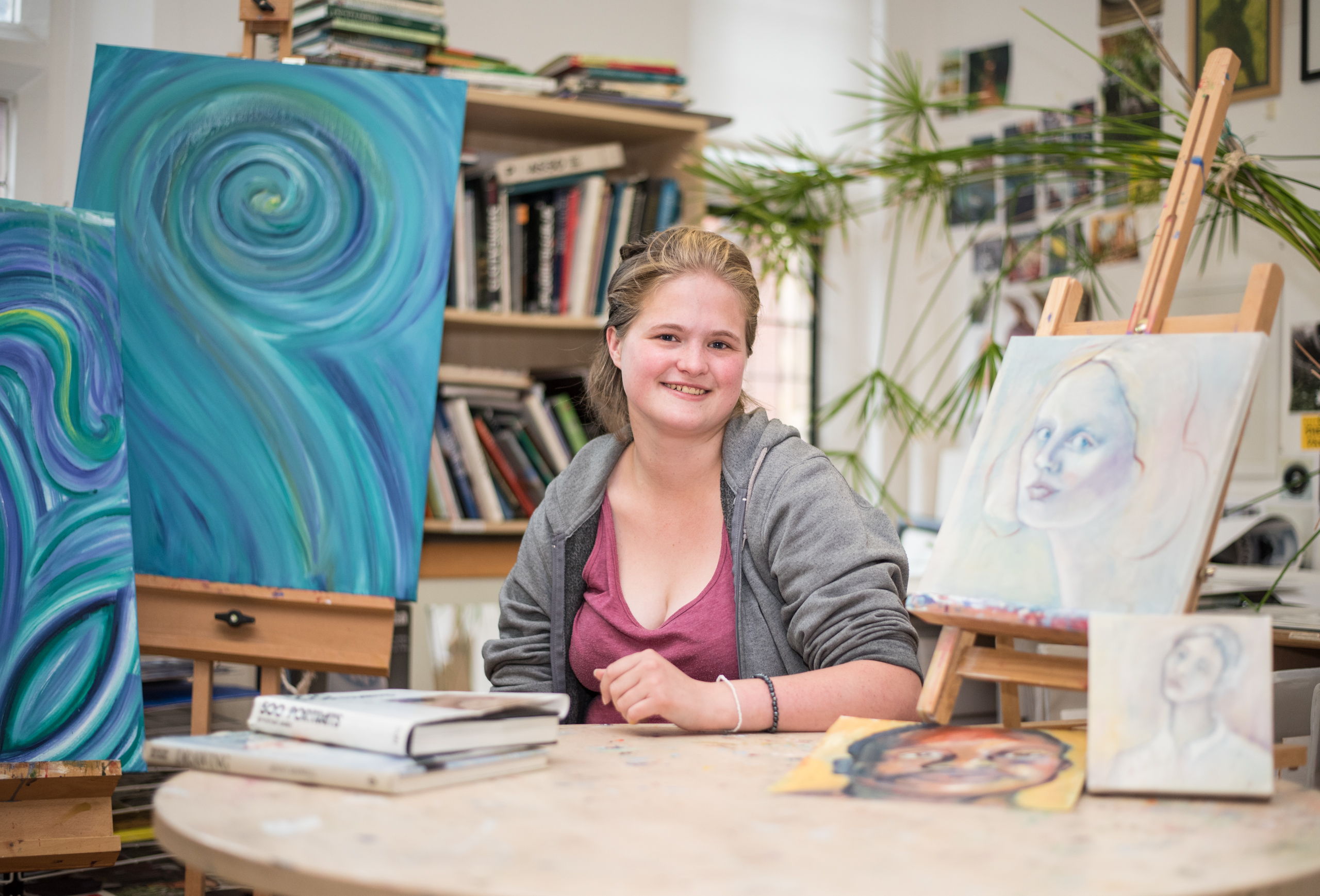 "The private school I went to wasn't as hothouse as some schools round here – where it's either Oxbridge or death – but it was always made clear that university was my only option. Everyone in my family is university educated and they're all successful professionals. All my peers went to university. And so there was no-one to offer an alternative.
Most people just chose their best subject from school and did that. It was all very traditional. I didn't know what I wanted to do so I was pushed into doing biology, which was fine at A-level but at university depth it was too much. I was always drawn to more creative things but I never really enjoyed art at school because I have dyspraxia and was always told I could never draw at all. 
I always struggled with self-esteem, especially compared to my older brothers who are both very bright and successful, but when I moved away from home it stopped being just a bad experience and became something that affected every part of my life. I lacked all motivation and started not going to lectures or seminars and that made it hard to make friends. I wasn't getting very good grades either, and things just started to spiral out of control. There wasn't one big thing that was the moment I decided to drop out. It was just a steady slide downhill. At the end of my second year going into my third I just didn't go back. I just knew I couldn't do it anymore.
There was a lot of relief, but also lots of feelings of failure and shame. I'd already cut myself off from my parents because I was so embarrassed about not being able to finish the course or live up to their expectations, and so we never sat down and discussed how I wasn't coping. 
Afterwards I moved in with some friends and got a job in a shop but then it closed because it couldn't afford the rents, and then things became really serious.
I felt so low about myself that I started to think I deserved to be unhappy. I had no positive thoughts about myself to latch onto. I had the idea that this is just what happens to people like me. And so I just stuck my head in the sand. It was like I imploded, rather than exploded.
I had a couple of months of savings so I stayed in my flat for a little while longer, but then one day I moved into my car because I couldn't pay the rent anymore, and I ended up sleeping there for over 6 months.
I would park wherever it was free, but I spent a long time outside a local library. I assume people noticed but no-one ever actually tapped on the window. I had a couple of emails with my family but I was basically just pretending that I was still happy and living normally. I think it was the staff in the library who finally called the outreach team and helped me get into the hostel.
Getting back in touch with my family was really hard. I started seeing a mental health worker and she helped me break it down into little steps, and now our relationship is slowly getting rebuilt. I initially told them by email. It made it easier because I could write several drafts and it gave them some time to process it. I also didn't have to deal with the immediate aftermath which really helped.
It's fragile. It's like a new normal. There are all these things that are going on under the surface. My dad struggles with it but they've both been supportive.

It made sense at the time but looking back now I think why didn't I just tell them? They want me to come home, but I also know I needed to be able to stand on my own two feet and not having everything done for me. Obviously if you gave someone a choice of sleeping in a hostel or in a house with people who love you, you would choose the latter, but it's just not that simple. It's hard to explain to someone who hasn't experienced that what it feels like.
The hostel helped me recognize that I can start to build my life again. I also did a CBT course and was put in touch with a landlord who agreed to rent me a flat at the maximum amount of housing benefit I was allowed - which is still £3-400 below the going market rate in Oxford. Having my own place and being trusted to pay rent every month gave me much more confidence. I think he meant it as the first kind of boost up for me and that's really helped. 
Hopefully a few years down the line I will be in a very different place and have lots more good experiences that can define who I am, rather than this other period of my life."
Emma, Oxford
By sharing stories we can change attitudes and build a movement for permanent, positive change. Stand against homelessness and help us end it for good.
Take action now
Clicking 'Take action now' will take you to a new form, where you can tell us why you're in to end homelessness, and ask your politician to pledge their support for ending homelessness for good.