Jonathon's story. Escaping male domestic violence, while trapped in temporary accommodation.
30.04.2018
3816
XX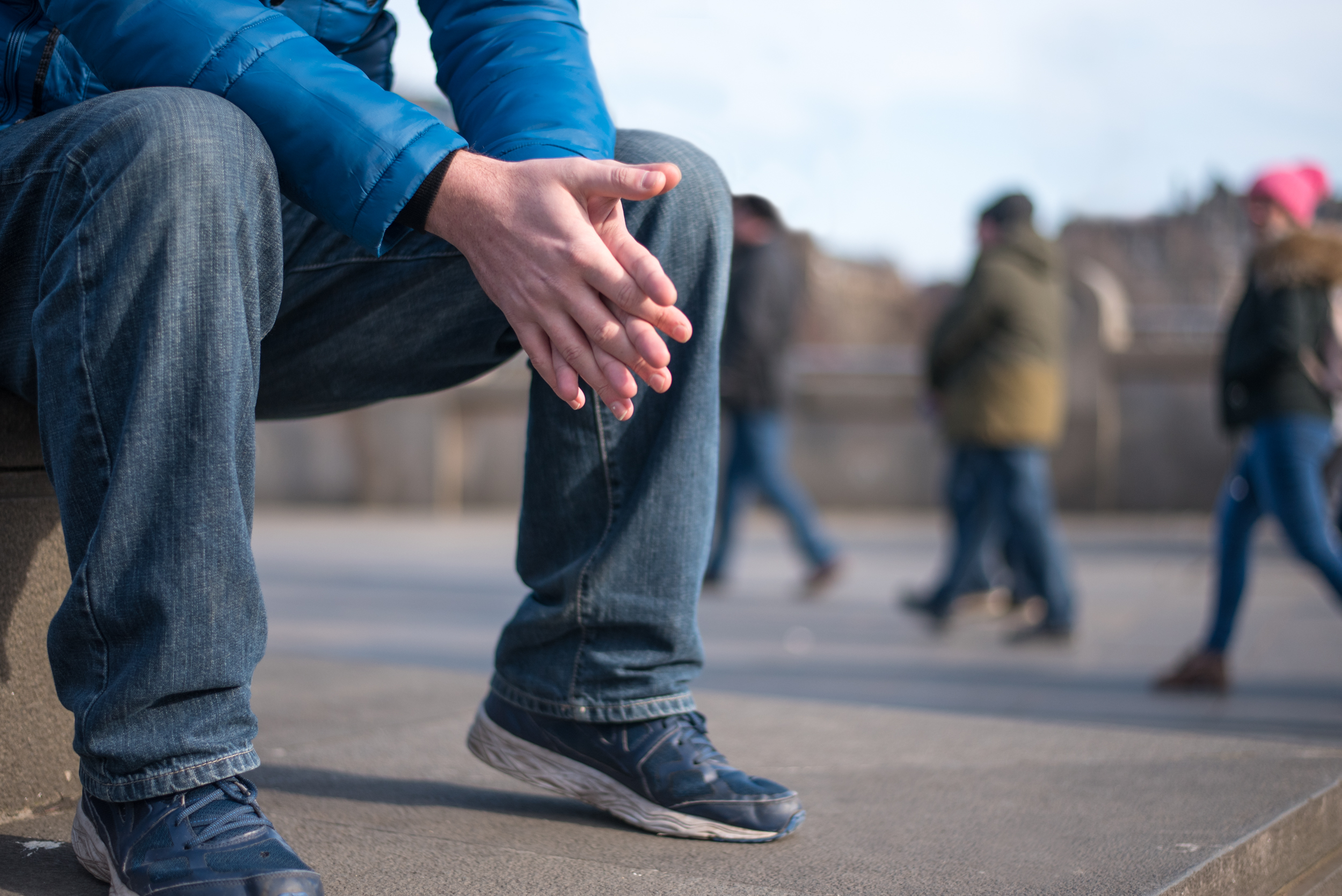 "My wife and I were together for ten years, but every time we had a fight she would either throw cups at me, or I would get punched, kicked, or head-butted. Then about four years ago she stabbed me. We had been out one night together and when we got home she came out of the kitchen with a knife in one hand, and a hammer in the other, saying she was going to kill me. She threw the hammer first, and I managed to dodge that, but then she came charging at my face with the knife, and the next thing I remember was waking up in hospital. 
I gave evidence against her in court, but she only got seven months. I couldn't believe that. If a man had done something similar, I'm sure they would have got longer. Even then she only served three and half for good behaviour.
I wish I'd never met her now, but a part of me still loved her so I picked her up from the prison, and she promised she'd never do it again. I didn't see her until she was released, but when I saw her again I wanted to give her another chance, so I took her back. Everything was alright for a while, but it soon went straight back to how it was before. Every time something happened I logged it with the police, but I just had to sit there and take it. I knew If I lashed out in defence I could end up in jail instead. 
I told her that I was going to move away if she carried on, but she didn't believe me. Then one day she went to work, and when she came back I was gone. I told her I'd been to court and got a restraining order, and I wasn't coming back. I stayed with my parents for a while, but then I decided I would have to move away from the city myself. I knew it was my only opportunity to get away and start a new life.  
When I first moved here, I stayed in a tent for two weeks while I tried to get support from the council because I'm not from the local area. I had to get my housing officer to send all my documents about the extent of the domestic abuse I'd suffered before they would agree to register me as homeless.
I was told I would be in temporary accommodation for between twelve-eighteen months, but now they've said it could be for more than two years. I never thought it would take that long, but I've just got to endure it until I'm eligible for permanent housing, and it's getting harder and harder. I got kicked out of the first B&B they put me in after six months, because my friend had an epileptic fit when we were out playing snooker one night, and I couldn't make it back from the hospital before the 11pm curfew. I called the B&B and left a message, but as soon as I went back the next day, all my belongings were on the doorstep and I was told I had to leave. Even my friend who had the fit got kicked out. I don't even know where he is now. 
We explained what had happened, but they just didn't want to know. We had pictures of the ambulance and my friend in the street. We had the name and the details of the paramedic and everything, but it still wasn't good enough. Luckily, I had just enough for a backpacker's hostel for three nights, but I kept going back to the council to fight my case, and eventually they believed me and found me a space somewhere else. 
I never caused any trouble in that place, but I think the staff had a vendetta against me just because I would question things sometimes. There was about forty men living there, and you've got everybody mixed up together; druggies, alcoholics, the lot. I saw one person brought out in a body bag from an overdose, and apparently, there were four deaths in total last year. There's rat traps in all the rooms, and the breakfast was literally inedible. You weren't even allowed to speak with other people in the hallways, but if I ever questioned anything, they would just tell me to fuck off, and threaten to kick me out. I know I've got a roof over my head, and I'm grateful for that, but I'm not a criminal. I'm a grown man, and sometimes the way they would speak to you was unbelievable. 
Luckily the new place I'm in seems a bit better, but the whole experience has affected me enough to be signed off with depression and anxiety recently. I've done charity fundraising, worked as a mechanic, warehouse night-shifts, even some stand-up comedy to keep me going since coming here, but now I just volunteer at the church to help the other homeless people, and at least that keeps me busy. 
A part of me still loves my ex, and it wasn't always bad. We had lots of good times together. I miss the conversations and the cuddles, but I don't want her to succour me back in. I spoke with my lawyer the other day, and they reminded me that by stabbing me in the face, she really meant to hurt me. She could have killed me. I have to remind myself of that sometimes. However hard it gets here, I can't take that risk anymore."
Jonathon.
(Name changed)
By sharing stories we can change attitudes and build a movement for permanent, positive change. Stand against homelessness and help us end it for good.
Take action now
Clicking 'Take action now' will take you to a new form, where you can tell us why you're in to end homelessness, and ask your politician to pledge their support for ending homelessness for good.