Josh's story. Married in the morning, volunteering in the afternoon.
15.01.2019
195
XX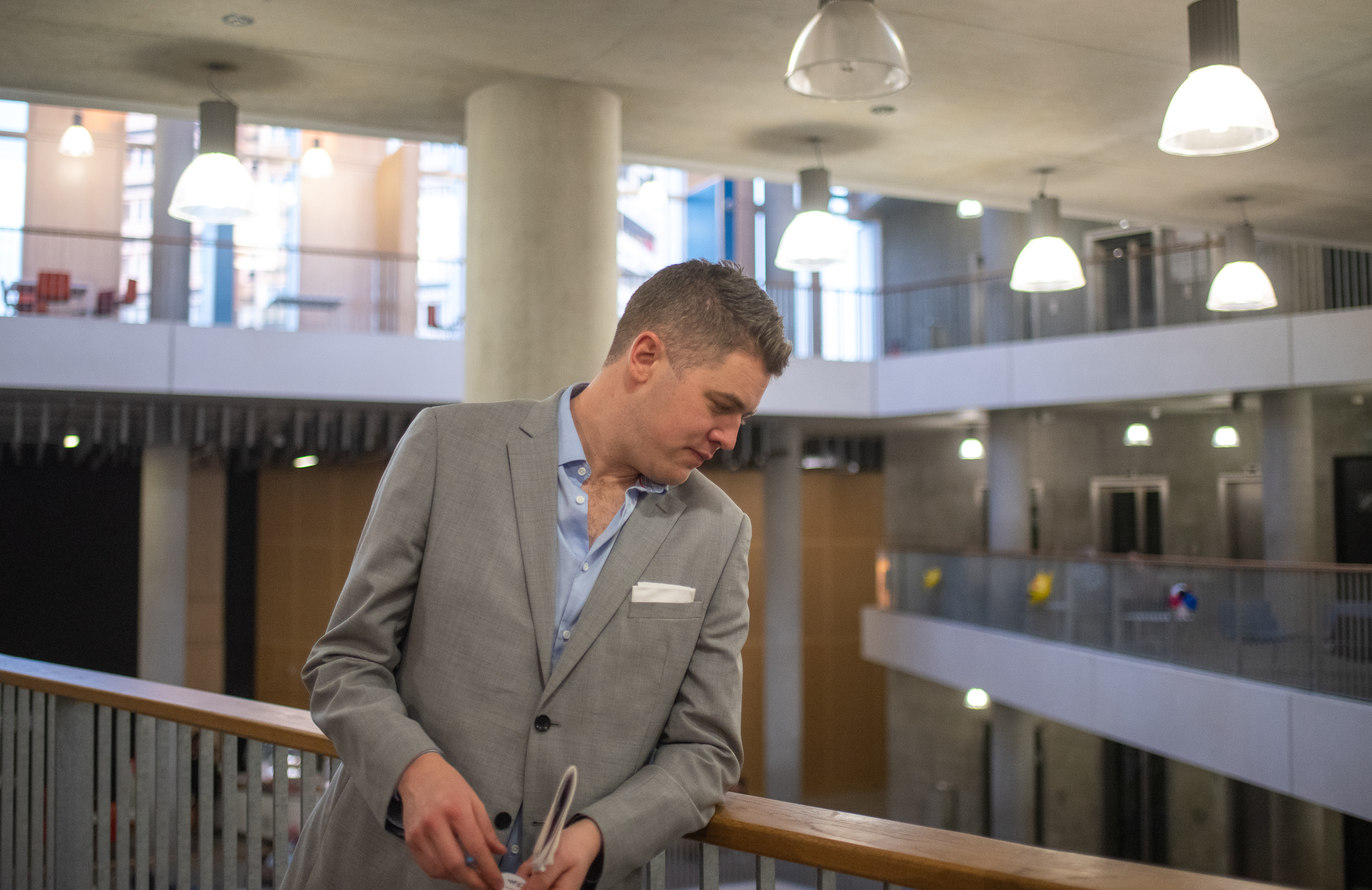 This story was reported on by Crisis Members who have experienced homelessness themselves, as part of a journalist training opportunity. 
'I came to be volunteering on my wedding day as I'd signed up for this shift before we booked the register office. I've volunteered for the past 4-5 years and I didn't want to let them down. My wife has volunteered in the past too so understands!
The best thing about volunteering here is how everyone comes together to work as a team. Also, it's a great moment when the first guests arrive. Through volunteering my attitude towards homelessness has changed and I have become more vocal about it with friends and colleagues, whereas before I never used to comment but now, I promote Crisis at Christmas as a positive experience. There are always a wide range of tasks and you never have to do something you don't want to do.
Society's attitude to leave the problem of homelessness to charities and volunteers baffles me. In the [grand] scheme of things, it's entirely solvable, the Government has chosen not to do anything.'
Josh, Key Volunteer, Crisis at Christmas, London 2018.
By sharing stories we can change attitudes and build a movement for permanent, positive change. Stand against homelessness and help us end it for good.
Take action now
Clicking 'Take action now' will take you to a new form, where you can tell us why you're in to end homelessness, and ask your politician to pledge their support for ending homelessness for good.