Kevin's story. 'Just having someone to talk to. That means something.'
28.05.2018
2990
XX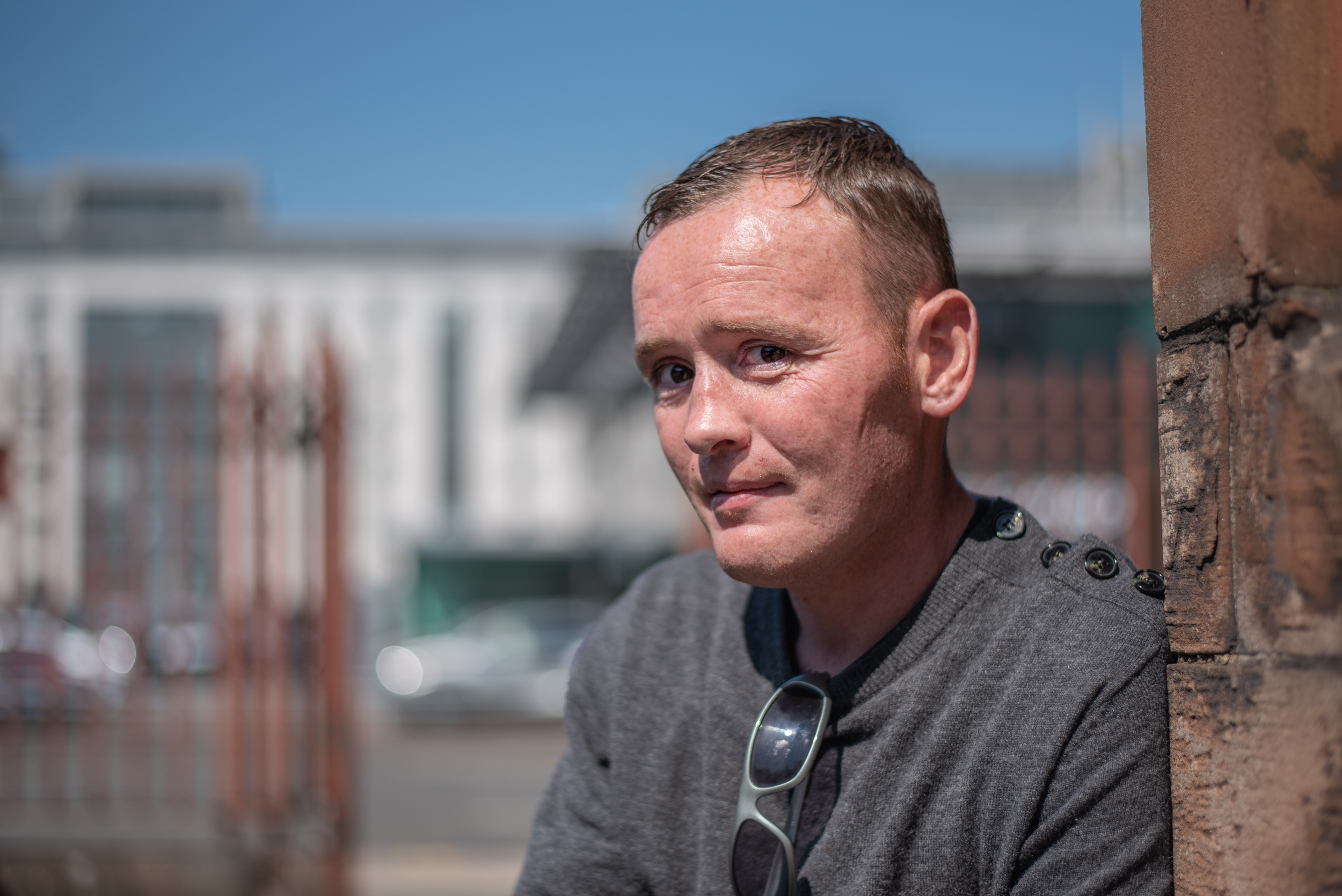 "Me and my pals started drinking when we were sixteen, and by the time I was eighteen I was drinking every day, but the drugs didn't start until I was about twenty-seven. One of my friends gave me some brown when I was drunk and that's when it all began. After my granny died I was on it all the time. I was living with her then and we were really close. I can't use that as an excuse for taking heroin but for some reason it hit me really hard, and afterwards I was taking it constantly. When I tried to stop I didn't even realise I was addicted. I got sick and my pals told me it was the rattles (withdrawal). I couldn't handle it. One day the neighbours thought I was selling drugs and called the police, and after that my partner kicked me out the house. 
I wasn't battered or anything growing up, but my dad has been through the homeless system like me. He would just drink, drink, and drink when I was growing up. After my mum threw him out he eventually ended up in supported accommodation, but he's still like it now. Even my two brothers have been homeless in the past. The older one slept in a winter night shelter, and my wee brother is in the jail because he got caught with a gun, but he was homeless before that. It's hard when you're surrounded by the same things all the time. 
I've been in all the hostels in Glasgow over the years. They say hostels drive you to drink and drugs, and it's true. You need a drink just to get your head down. I was in a hostel when one of the Housing First workers came and spoke with me. I was always in and out of jail before that. A week here, a week there. Just a couple of days sometimes. It was constant, in and out, in and out. It was all petty stuff, stealing and things, but now I've been out for two years. I've never lasted that long, and that's thanks to Housing First. They've helped me do everything. The hostels and shelters are just get in and get out, but these guys are different. If I wasn't working with them I'm sure I'd still be in jail. 
They do a lot more than just get me a permanent place to live. I've been in homelessness for years, and once you get the keys to your own place, it makes a big difference. You leave when you want. You've always got your own space. People are in hostels and B&Bs for years and it's horrendous. They helped me get away from that, but it's the way they help you too. The staff take me for my script and to talk to my care manager, and they would even come up and help with decorating and things. I started to feel I wasn't homeless anymore. Unfortunately, I had to flee violence from one of the neighbours in the first place they got me. He was running around with a hatchet, and I had to get out of there. They didn't have to help me after that, but they did. They still believed in me. People don't appreciate the difference that makes. It means everything. I'm in a B&B again now, and it's murder, but now they're hoping to get me into supported accommodation, which I think will be better for me. 
I'm still depressed, and sometimes I feel suicidal. I tend to self-harm a bit. Being homeless away from your wife and children is not easy. My wee boy is five and my wee lassie is three, and I haven't seen them for a while, but these guys give me a bit of hope that once I get a permanent place I can see them again one day. When I first needed help I didn't know where to turn. They could have easily blanked me at the start, but they didn't, and that's when I started engaging with them. Now I can come in here just to have a chat, which always makes me feel a wee bit better. Just having someone to talk to. That means something." 
Kevin, Glasgow Housing First.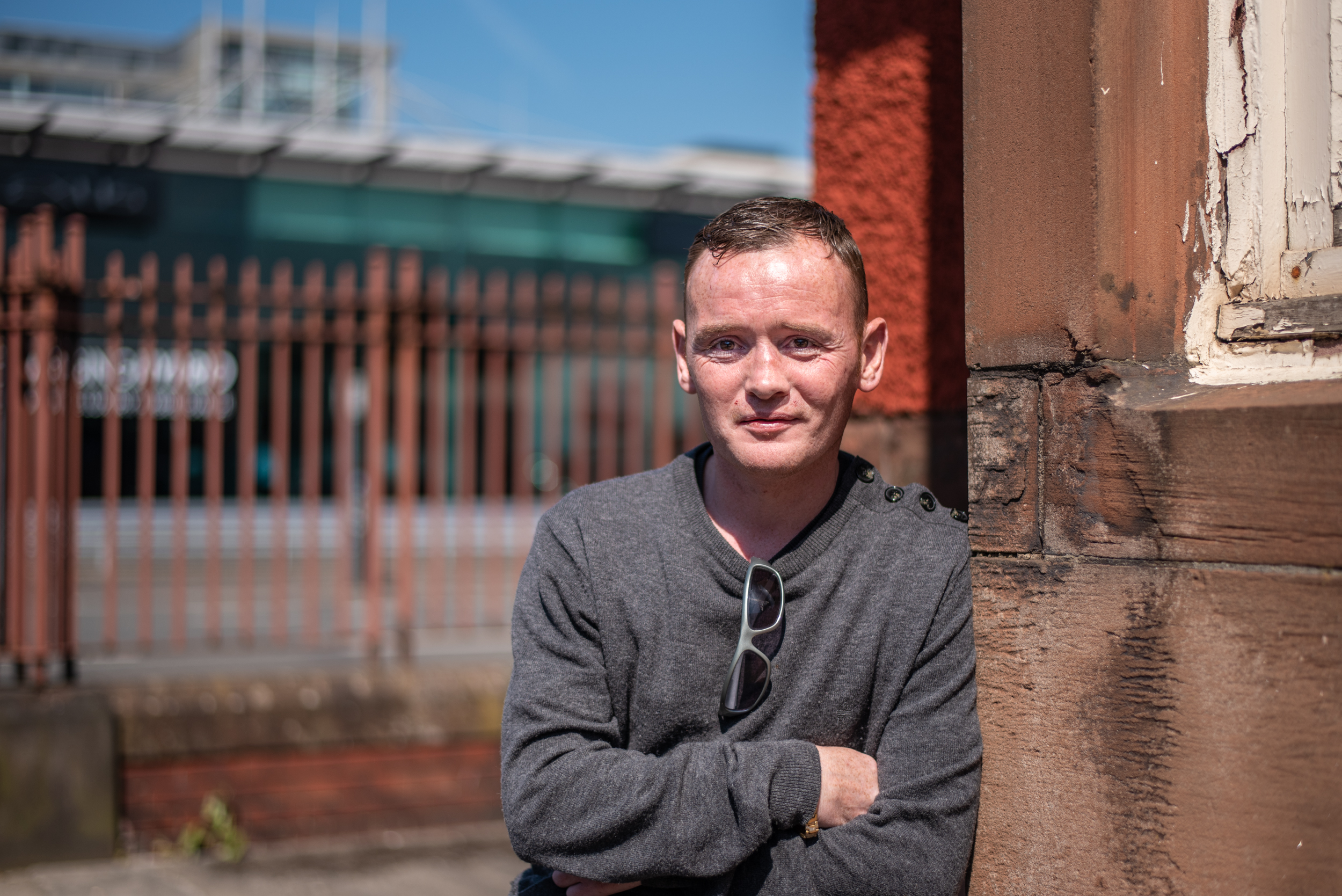 By sharing stories we can change attitudes and build a movement for permanent, positive change. Stand against homelessness and help us end it for good.
Take action now
Clicking 'Take action now' will take you to a new form, where you can tell us why you're in to end homelessness, and ask your politician to pledge their support for ending homelessness for good.