Kev's story
02.02.2018
999
XX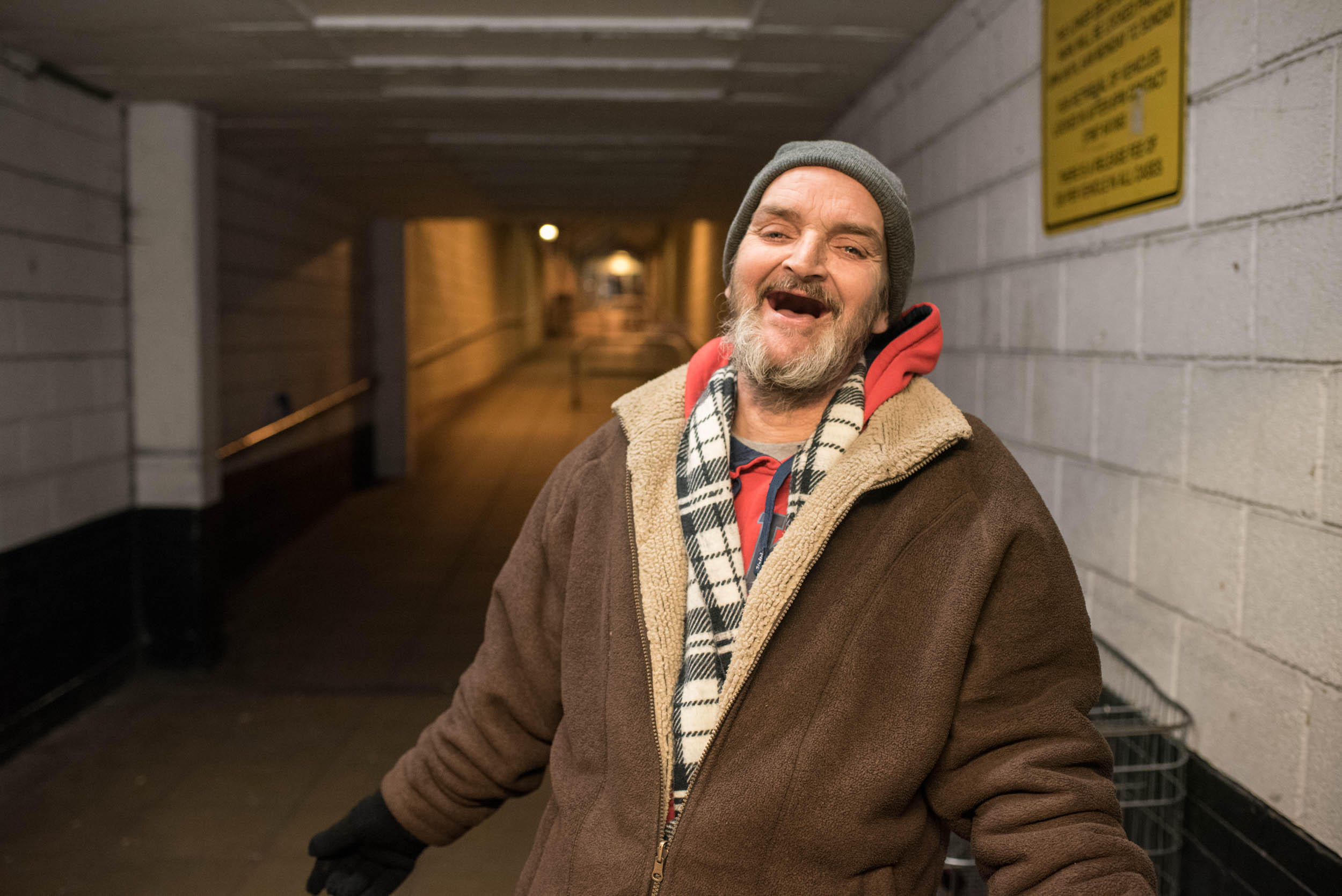 "I left home thirty-five years ago. My mum and my step-dad used to kick the shit out of me. My real dad abused me too. Even my brothers abused me. There wasn't anyone in my life who didn't abuse me. When I was fifteen I left the house with blood pouring from my mouth, my nose and my eyes but no one was interested in helping. I've slept rough all over the country since then and I've met so many other people on the street who've been abused.
Because I'm in my fifties people think I should know better when they see me here. I went to Grammar school and I wanted to go to university too, but after all that abuse I never got near a university. It tears you inside out. There are things that happened to me that people wouldn't believe and I've got to live with that. 
People think we're evil villains but we're not. We can actually bring out the best in people if we get the chance, but I've had old age pensioners throwing shopping trolleys at me. I came back one day and someone had poured creosote and bleach over all my belongings. People spit at you and the security guards bully you and threaten you all the time. You feel like you can't respond in any way or you might get arrested though. It's like you don't have the same rights somehow. When people speak to me they see I've got brains, but people give up on you. They just want you off the street. I was asleep with my head facing the wall down here once and someone kicked me in the back of the head. I asked the police to look at the CCTV but they just said, you shouldn't be homeless."
Kev, Chippenham. 
By sharing stories we can change attitudes and build a movement for permanent, positive change. Stand against homelessness and help us end it for good.
Take action now
Clicking 'Take action now' will take you to a new form, where you can tell us why you're in to end homelessness, and ask your politician to pledge their support for ending homelessness for good.