Crisis Square Mile Run - Relay
Could you
 be 
the
 winning team at the 2018 
Crisis Square Mile
Relay
?
Enter the Crisis Square Mile Relay on Thursday, 7 June to find out. This exhilarating relay race hurtles through the heart of London. Whether your squad is made up of friends or colleagues – pick your team and train hard. Do you have what it takes to beat the rest? 
What is the Crisis Square Mile Relay
?
You and three friends will sprint two miles each, past famous London sights. Pass the baton on this fun run as the eight mile route dashes across the Thames and through the City; starting and finishing at the Tate Modern, Bankside.  
There are prizes for the winning team, and every single runner will help to raise vital funds to end homelessness for good.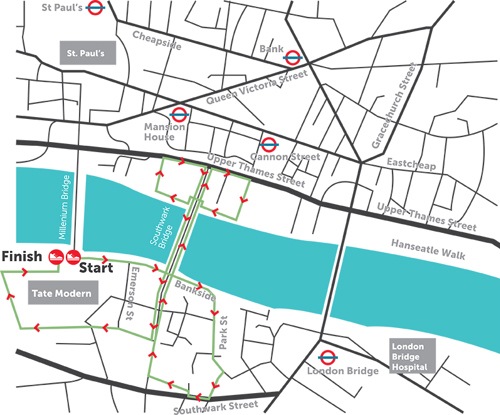 What do 
you
need?
All you need is three friends to make up your team of four – and a determination to be first across the finish line. (We also recommend good running shoes.)  
Does your team have what it takes to beat the rest? Join the Square Mile Run 2018! 
Why should 
you
 sign up?
Perfect for team bonding with friends, workmates or gym buddies, this evening race fits in easily around your other commitments. Each runner puts in just two miles each – but fast! Spend a summer evening speeding through the heart of the City, while raising vital funds to end homelessness. 
Joining the Crisis Square Mile Relay helps people take their first steps out of homelessness. By raising a minimum sponsorship of £200, your team will help eight people get back on their feet through healthcare and counselling. 
And you're also in with a chance of winning top prizes on the day! 
Please note that online registrations for the Crisis Square Mile Relay 2018 are now closed.
Please come and see us outside the Tate Modern on the day if you want to sign up: on the day registrations cost £80 per team.