Stay Awake with Crisis and help end homelessness
14.12.2021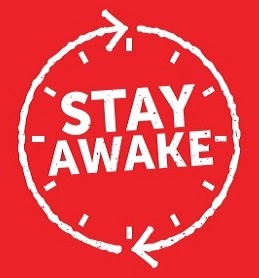 If you are thinking about sleeping rough to raise funds and awareness for Crisis, we would like to offer an alternative. 
While we appreciate your motivations behind wanting to end homelessness, research shows rough sleepers are 13 times more likely to be a victim of violence, and bad weather can have a serious effect on health and wellbeing. The average age of death for homeless people is just 47. 
Stay Awake with Crisis is a 24 hour challenge that allows you to experience a little of what it may be like for someone facing homelessness, but in a safer environment.

It won't be easy, you will be tired and that clock will seem to stop ticking. The day will feel long and the night even longer. But by being part of the movement for change, we will all be a step closer to ensuring everyone has a safe and secure place to call home. 
We won't rest until homelessness is ended.
or email fundraise@crisis.org.uk for more information.