GammaKid's story.
08.08.2017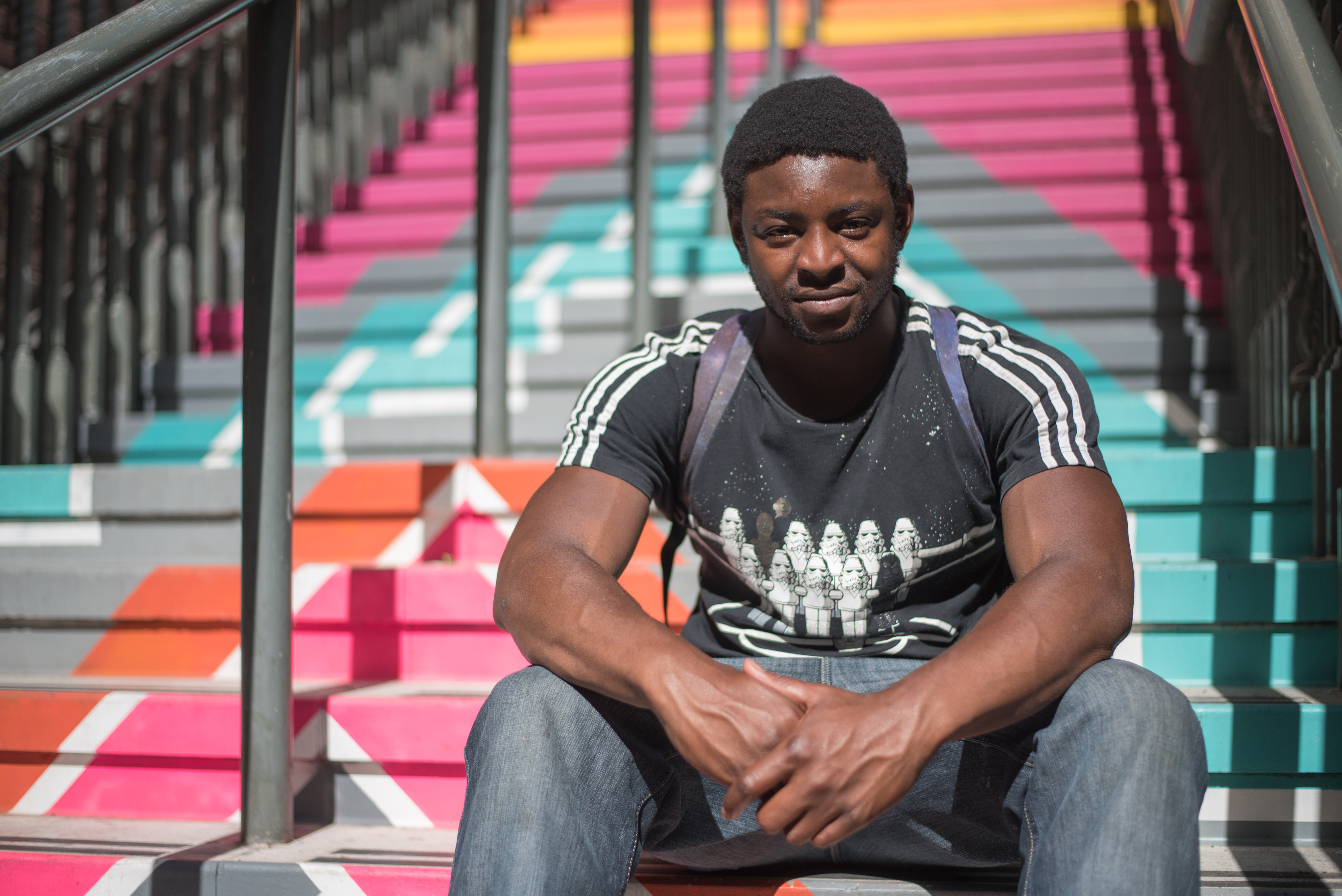 "I always loved music since I was really young. I started writing lyrics when I was thirteen years old, I'm twenty six now. I've been pushing it a lot this year. I've been going to more open mic events. Performing at bars and stuff like that, and pushing my music out and going to the studio 
I've been homeless for like a month. I slept at my friends last night. Sofa surfing basically.  
Having a stable place to stay would help a lot, cos I've got a little one to look after and he needs a place as well. It's a lot of responsibilities and priorities I've been getting in order as well as doing the music thing. He's going to be nine months in two days. It's hard but I've got to just keep on moving.  
My hope is to get a place, support my child, cos he comes first, and also get my music a bit more out there and perform on as many platforms as I can. Hope for the best you know. Nothing too crazy. Simple."  
https://soundcloud.com/lyricalhulk
GammaKid, Croydon 
By sharing stories we can change attitudes and build a movement for permanent, positive change. Stand against homelessness and help us end it for good.