Mithra's story. Evicted and homeless, but still fighting and fit.
"I split up from my ex-partner about seven years ago. I had no-where to go, but a charity helped me find a bedsit for a month or two until the council would help me. When they did find me a small flat it was unfit for me, let alone our three children. They're eleven, seven and six. One has asthma and the other has a heart condition (Wolff Parkinson White syndrome). She has to have an operation when she's twelve. I was laying there one night and saw three rats in the kitchen fighting over the bin, and as soon as I moved in I started coughing and getting a chest infection, but whenever I wasn't in the house I felt better. I reported it to the housing association and sent photos to the environmental health agency, but it was so bad I ended up moving out after a week and sleeping in my car for nine-months waiting for them to sort it out.    
Eventually they moved me a couple more times over the years to better places. I was working again in joinery, and was more comfortable, but it was always short-term work. I'd only be able to turn the gas and electric on when my kids stayed with me on a Wednesday and at the weekend. The rest of the time I couldn't afford it. Then about four months ago we all got made redundant. I decided to take a tenant on, so I could pay the rent, and that's when it all spiralled out of control. He lied about the housing forms and stopped paying his share of the rent. He was also on a prison-tag and lied about his crime. He told me it was just for vandalising a telephone box, but it turned out it was for armed robbery. I tried to get him out, but the police said I had to stay out instead because all his belongings were still there. The rent arrears were crippling me, and eventually we both ended up getting evicted.  
Since then I've been staying here there and everywhere, sleeping rough, or just sofa surfing wherever I can. I stay with one friend pretty regularly, and with my parents sometimes. I can get my washing done there and get something to eat, but I always had a love/hate relationship with my dad, so I try not to stay all the time. 
I'm trying my hardest stay healthy, so my parents don't worry, and if the kids do see me they're not going to think any differently of me, but my smiles are there for them. My ex wouldn't let me see the children after I was evicted, so now I'm trying to go through mediation with her as well. Both my parents are getting old and my dad has asbestosis. I can hear him every morning at 4am fighting for his first breath. I sit on the edge of my bed just hoping he'll catch it. Then I hear his machine kick in and I can go back to sleep because I know he can breathe. Thinking about my parents and my kids is all that's keeping me going at the moment. 
Sometimes I feel if nothing changes soon I'll be right behind my mum and dad if they go. I've been close to giving up a few times. I went from glum, to suicidal, to past caring. I was switched off. I was so numb. I didn't know what to think anymore. People start to think you're happy when you're not. You become used to being that way when you're homeless for too long, and that's when you're most vulnerable. Staying round other people's houses, you don't feel human. I can't remember the last time I just sat down to watch something on the telly and relax. When I was sleeping outside I'd go into the hospital waiting area just to keep warm, but I'd never walk the same street once, because I never wanted people to know I was homeless. Every night I'd go somewhere different. It's horrible. You start to get the courage to do something bad to yourself, because you start thinking it's what everyone wants anyway.
I'm trying to be self-sufficient, and I'm hoping to get a place for me and the kids soon, but I had to wait six weeks for universal credit after I was evicted. If I had been able to get help sooner, maybe none of this would have happened. All my stuff is stored outside my friend's house at the moment but I have to chuck most of it out because I can't store it there anymore. I've even had to chuck lots of the kids stuff out too which is really painful. 
I go to the YMCA gym every day to keep fit, and I'm a 1st Dan in Karate now. I was a smaller kid and I started working out when I was thirteen. Bruce Lee was my icon. I've learnt to know everything about nutrition and muscles, and when all this is over I'm hoping to train as fitness instructor, so I'll be able to pick myself up anytime without relying on anyone else. I feel positive about that at least. Helping other people. Building up their confidence. They can't take that away from me." 
Mithra, Port Talbot, Wales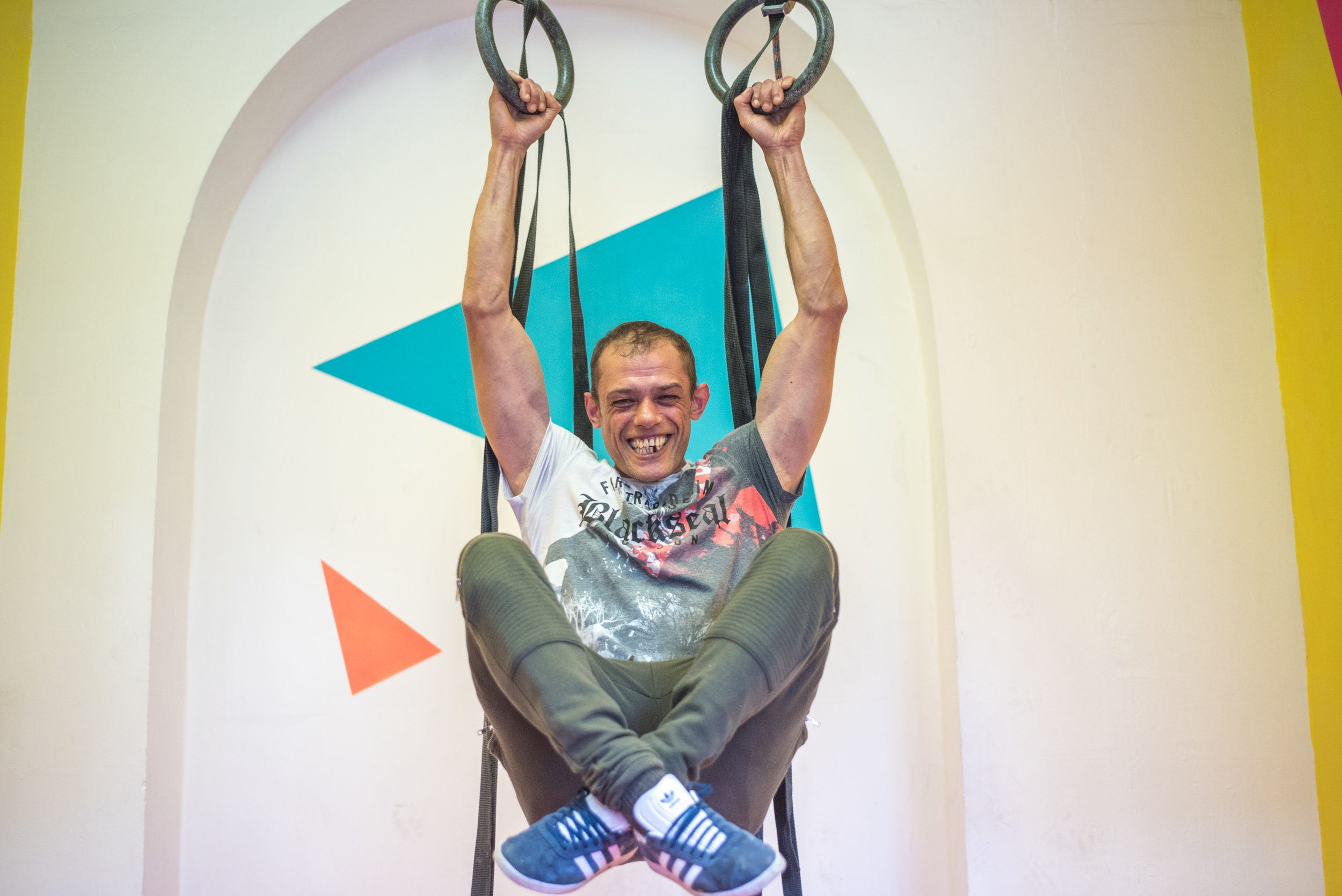 By sharing stories we can change attitudes and build a movement for permanent, positive change. Stand against homelessness and help us end it for good.