Nicola's story. The importance of being treated like a real human being.
"I don't think my dad ever wanted to get married to my mum. He was from a different class and his mother didn't want the marriage to happen either, but when my mum got pregnant with me he felt like he had to. They separated when I was four or five because they were always fighting. My mum and I had to leave once and go to a women's refuge because they were both violent to each other. My mum has been diagnosed with schizophrenia now, but when I was growing up I just remember her being unwell all the time. Things like getting up in the morning, eating and getting dressed. Everything was really difficult for her. I felt like I had to grow up fast and look after her. She even gave me the family allowance to manage. 
We went to court once and the social workers asked me who I wanted to live with and I said my dad, because my mum was so unwell. She still is now, but I also wanted to look after her, so I lived between them both until I was fifteen when I put myself into care. I was always going to different schools and living in different places. My dad would drink until late at night, but he doesn't see it as a problem, and my mum's new boyfriend didn't want me around, so I left. 
I was also seeing a guy who was thirty-three at the time, and when I left care at sixteen I went to Derbyshire to live with him. He was a drug dealer, but I thought he was a bad boy and I liked that. It seemed glamourous to me. There was a group of us living in the same house together. Loads of awful things happened there. There was a lot of sexual abuse going on that I still find difficult to talk about. His ex-wife left him because he'd been looking at their daughter who was only a year younger than me in a suspicious way. That was also when I started using drugs, but I didn't realise I was getting addicted until it was too late.
Eventually I ran away after he swung a knife at me once. I went to a church and they helped me get into a women's refuge in Nottingham for a month before coming back to Scotland. I was still only eighteen and I tried to go to college, but I just couldn't stick it. My habit got worse, and ever since then I've had a big problem with using drugs. I'm thirty-four now. There's so much that's happened in that time. Trying to put it in order is hard. I've had two kids, but they were both taken into care because I couldn't be responsible for them. Some of my family have tried to help me, but I just wasn't seeing reality.
I've been in different hostels and shelters all over Glasgow in that time too, but I've been with Housing First for about two years now. I was put in contact with them through the hostel staff. It doesn't seem just like a job to them. I feel like they really care. You get a key to your own place, and they help me maintain my flat. They help me keep my life in order. They listen to me and don't just dismiss me as a junkie. It's like they treat me as a real human being. That's a bit different. 
They've also got people working there who've been in addiction themselves. They understand what it's like rather than just being told by someone who's read a book. It's much more personal care, and it makes me think I could be doing something similar to help people in the future. I'd like to do that one day, but I know I need to help myself first. To be honest I didn't think I'd still be alive now. My dad said I wouldn't make it past sixteen if I carried on the way I was going. I thought taking drugs was cool at the start, then you realise you're just doing the grim reaper's job for him. Now I just want to stay clean. 
One day I'd like to see my daughter as well, but I don't know if she'd want to know me anymore. She's thirteen now and she's had to go through care like I did. You don't realise how much how you grew up affects you until you're older. It makes me remember all the bad things I was doing when I was thirteen, but apparently, she's different, she's more of a girly-girl. I hope she's ok."  
Nicola, Glasgow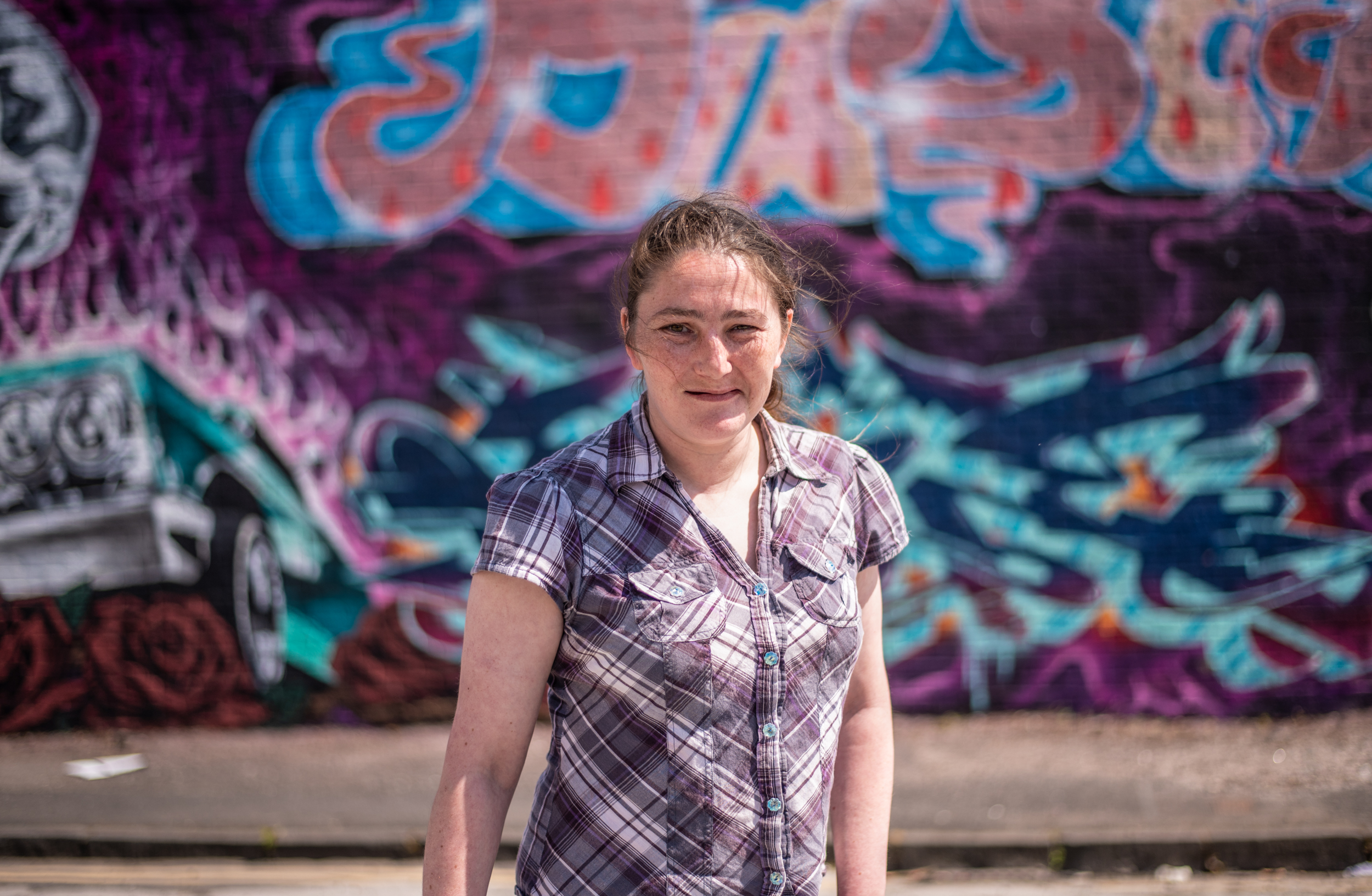 By sharing stories we can change attitudes and build a movement for permanent, positive change. Stand against homelessness and help us end it for good.