Raph's story. From living in a hostel to the Homeless World Cup!
"I grew up in France. I spent the first 18 years of my life in my hometown and then I went to study in Paris, but it didn't work out. I just wasn't focused back then. I came to London when I was 20. I thought I'd just stay for a year to learn English, and then I'd go back to Paris to finish my studies. After about one year in London, I was doing business courses here, and studying music production too. I lived in a Housing Association flat on Brick Lane, but then I had a fight with my neighbour and I was evicted. I lost my flat and I was pushed into a hostel. 
I'd never even heard of hostels before I lived in one, and then I ended up living in one for four years, from 2013-2017. I was grateful at first, because they took me in and gave me shelter, but when an emergency shelter becomes your actual address it's hard to keep feeling grateful. There were 150 men in there. There were people using hard drugs in there. People died in there. I learnt from the mistake. It pushed me to change. I got a job for the first time ever. I worked in McDonalds for two years and then I also worked as a restaurant manager, all while living in the hostel. I had a normal job, a normal girlfriend, but then at the end of the day I'd come back to a not-normal home. I was ashamed of taking friends there, it was hard to trust people and show them that this was where I lived.
I felt like people just assessed your level of vulnerability, not your potential. People should have looked at me and thought, he's young, he's in his prime, there's a lot he can do, but because I had a job and I was quite independent and I had no support needs, it was difficult for me to get help with finding housing. It was strange to think I would have to take a step down to get help. It was like you shouldn't help yourself too much. 
When you go through homelessness, you lose your sense of community and family. It's hard to talk to your family about your experiences. Crisis runs sessions in things you're passionate about, like football, and you get to do something you love while being around people who've been through what you've been through. I've made such good friends through doing football. Knowing that you've experienced the same stuff makes that bond stronger. You feel a sense of closure. Your confidence comes back. 2018 has been a year of big changes for me. I'm now living in a Housing Association flat, and just one week after I moved there I got a job at a gym on the same street. Now I've been selected to play in the Homeless World Cup in Mexico later this year. When I got the phonecall I was like 'Woah!' I'm so excited!
I like London, the longer I live here, the more I evolve. There are so many opportunities here, in businesses, in social enterprises, or even if you just want to volunteer somewhere. And because I've learnt the hard way, by going through what I did in my twenties, I'll do everything in my power to thrive and do well for the rest of my life. This experience has given me the power to see further, beyond the here and now."
Raph, London.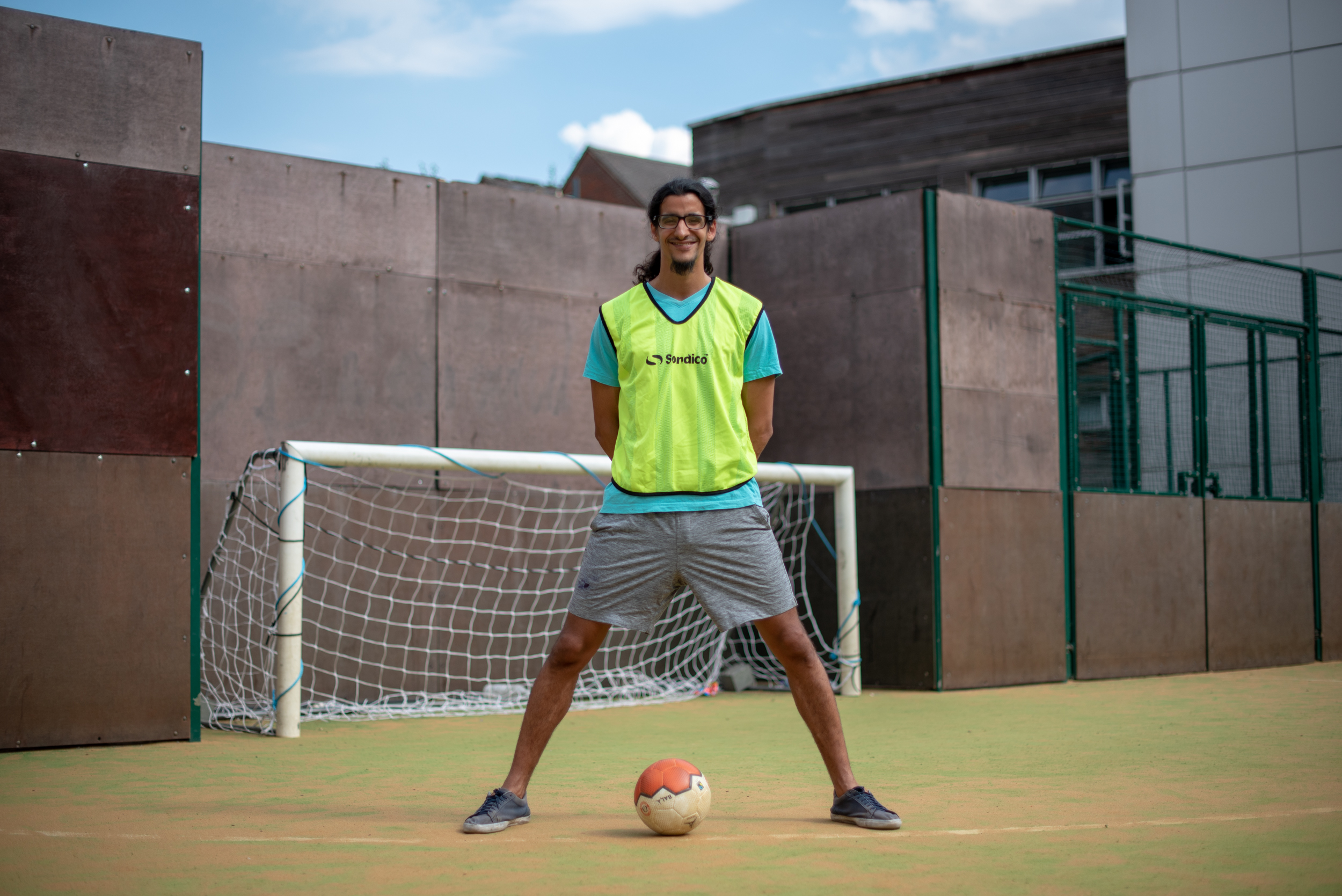 By sharing stories we can change attitudes and build a movement for permanent, positive change. Stand against homelessness and help us end it for good.