Tony's story.
"I was living in Europe working in the music industry for fifteen years but I decided to train properly in music production so I went back to university at the age of 40 to get a degree. I completed the first year ok but then I had a stroke and couldn't keep up. I'd left school at fifteen so I was finding it difficult anyway but after I became ill it became too hard and I had to drop out. One day everything was looking positive then it all went wrong. I used to be a fit strong man and now I struggle walking for fifteen minutes. When I first came to Plymouth I used to be a delivery driver but I've lost all my peripheral vision so I'm not allowed to drive anymore.
I was in a private shared house at the time but the landlord evicted everyone because they wanted to do the house up. I was the last one there, but then I got burgled and lost everything I had. My mum lives in Plymouth and we see each other now and then, but she lives in a caravan outside the city so I can't stay with her. I've been on the waiting list for a hostel since July but I've had to survive by busking for the past six months. My fingers don't really work though, and it's not enough to live on.
The DWP say I've got limited capacity to work but no one seems to know what that means. I've sent them all the doctor's notes they asked for but it doesn't seem to make any difference. Now they've put me on Universal Credit and they want to do another medical assessment. It's soul destroying going into that place. The whole system's been set up to make it as difficult as possible. You can't just go into a Job Centre now and talk to someone about Universal Credit. It's like they're trying to put you off. The most they can do is let you use their phone or the internet which they might begrudgingly let you do after waiting for an hour, but then you spend twenty minutes on hold before you get anywhere. It makes you feel like giving up before you start."
Tony, Plymouth.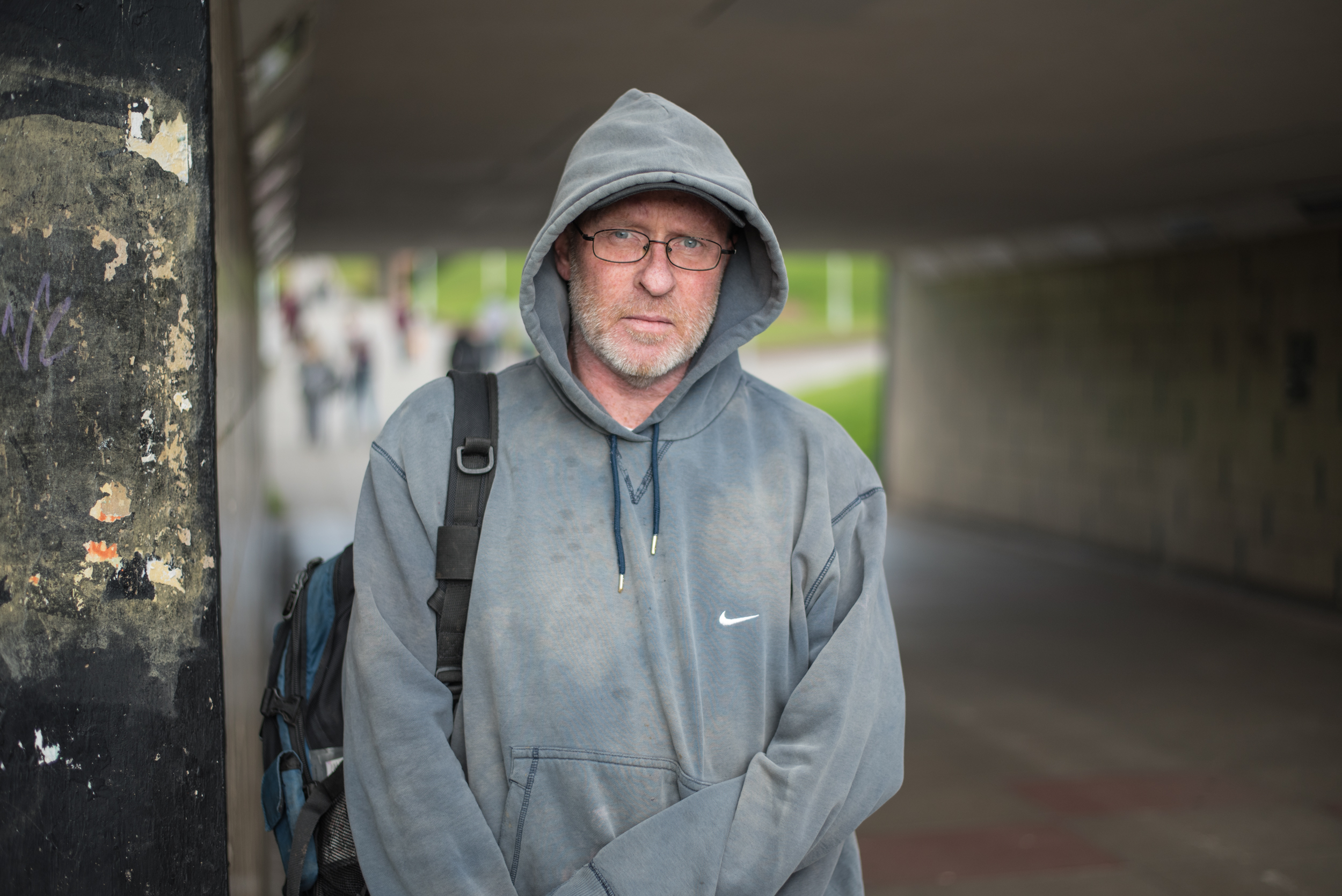 Save
Save
Save
Save
Save
By sharing stories we can change attitudes and build a movement for permanent, positive change. Stand against homelessness and help us end it for good.