Our shops are open.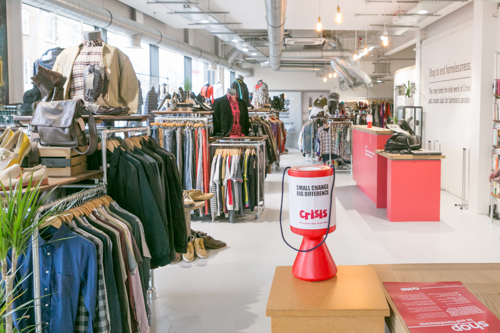 Our shops are located in London. We work with local communities and volunteers to create shops that customers like. 
We also provide opportunities for Crisis members to gain work experience in various aspects of retail, build self-confidence, sell arts and crafts and be active in the community in which they live.
The shops extend the reach of the Crisis brand and directly support political and fundraising campaigns against homelessness.