Government backs the Homelessness Reduction Bill, but we're not over the finishing line yet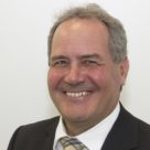 24.10.2016
Today marks a huge step forward for my Private Member's Bill – due to be debated this Friday 28 October – with the government announcing its support for the bill. The Homelessness Reduction Bill offers a very real opportunity to offer meaningful support to people shut out of the current system and to place a new duty on councils to prevent people becoming homeless in the first place.
Even with government backing, there's no guarantee that the bill will be carried on Friday and it's absolutely vital that at least 100 MPs turn up to the debate and vote in favour of the bill to carry it through this first hurdle.
Parliamentary business can be a thorny and difficult process to navigate. This is especially the case when it comes to Private Members' Bills, as they're allocated very little time and debates are always scheduled on a Friday when most MPs are away from Westminster in order to spend time working in their constituencies. The odds are stacked against them ever making it past their first debate and, as we saw just last week with the failure John Nicolson MP's 'Turing Bill' to pass, you can never be sure of what will happen.
I would argue that the Homelessness Reduction Bill is somewhat unique as Private Member's Bills go. As a member of the cross-party Communities and Local Government Select Committee, I took the opportunity to utilise the committee's recent report on homelessness and to tie that into the creation of my bill. Clive Betts, the Chair, also kindly agreed to have the committee conduct pre-legislative scrutiny of the bill and I revised the original draft of the bill in response to the committee's recommendations. There are no direct precedents for this.
Now that the bill has been given government backing, I'm hugely grateful to the Secretary of State, Sajid Javid, and the Local Government Minister, Marcus Jones, in particular, for seizing this historic opportunity to tackle homelessness. This is obviously very helpful in terms of getting this legislation onto the books, but it's important to say that it's not just about getting Government support. I want to ensure that Members from all sides of the House back this bill and I'll be spending the next few days rallying more MPs to commit to voting in favour on Friday.
So to colleagues who may be reading this, now is the time to make your commitment to helping those faced with homelessness clear. If you're a constituent, it's not too late to contact your MP to let them know that their vote on Friday could still make the difference between this bill succeeding or failing.
This is a once in a generation opportunity to radically improve the way we tackle homelessness in England and there is no room for complacency.
For media enquiries:
E: media@crisis.org.uk
T: 020 7426 3880
For general enquiries:
E: enquiries@crisis.org.uk
T: 0300 636 1967