Information Information - Please Read This First
We aim to respond to all enquiries within 2 working days. Please provide the phone number or email address that will help us to contact you as quickly and easily as possible. 

Our service is open on weekdays from 9am to 5pm and we are unable to respond to enquiries outside of these hours.
If you or someone else is in immediate danger or needs urgent care, always call 999.
For emergency accommodation and urgent housing support you can contact Birmingham City Council's homeless team on 0121 303 7410 or 0121 303 2296 (out of hours).
If you or someone you know are rough sleeping, you can alert the local rough sleeper outreach time via Streetlink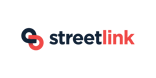 For information about services and organisations supporting people at risk of or experiencing homelessness in Birmingham and across the West Midlands, take a look at Street Support

To find your local Crisis Mental Health team please use this link.