With a gift in your Will, we can create a better future for everyone
Your Will is an expression of who you are. It is a way for you to change the future for the people you care about – and to help end homelessness once and for all.
Everyone has the right to live with dignity and respect. But right now, increasing numbers of people are experiencing homelessness in the UK. That there are thousands of people who have nowhere safe to live is a profound reflection on our society. It's a situation we can all agree needs to change.
By working together, we can help people rebuild their lives, by providing mental health support, professional courses and guidance on finding accommodation. It's only by focusing on all aspects of an individual's circumstances and working side by side that we can achieve our long-term goal of everyone having a safe place to call home.
With a gift in your Will to Crisis, you can help make sure future generations do not have to face homelessness. 
Help with your decision
We understand that when you're planning your Will, your family and loved ones will be top priority. Once you've provided for those closest to you, it can be easier than you think to include a gift to Crisis that could one day change lives. There are a number of ways that we can support you as you make your decision.
Our free guide booklet contains lots of useful information, including the main points to consider when planning your Will.
Contact us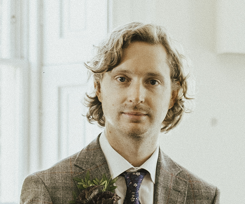 If you have any questions about leaving a gift in your Will to Crisis, or would just like to discuss it, with no obligations, you can contact George Shelley on 020 7036 2642, or wills@crisis.org.uk. He will be happy to help with any questions you have.
You can also download our free guide, or request for a copy to be sent to you.