The cruel reality of homelessness
Being homeless is a cruel reality for more and more people in Britain today. Nowhere to call home, no comfy bed of your own, not knowing where your next meal will come from – who would choose this?
Whether sleeping rough on the street, spending the night in a car or moving from sofa to sofa – the impact of this instability on individual lives is devastating. We all aspire to have somewhere safe and comfortable to live, but so many people right now are living without this basic human need.
Your gift could bring hope
By leaving a legacy gift to Crisis in your Will, you can help ease the cruelty of homelessness. Your gift could one day transform someone's life, bringing stability, security and safety and most importantly, hope.
We understand that when you're planning your Will, your family and loved ones will be top priority. Once you've provided for those closest to you, it can be easier than you think to include a gift to Crisis that could one day change lives. 
No one should have to live without a home in Britain today, but the combined pressures of low wages, unstable employment and spiralling rent costs can push people over the edge, into homelessness. If you believe this shouldn't be the case – consider leaving a gift in your Will to Crisis, and join thousands of others who believe in a future without homelessness.
Contact us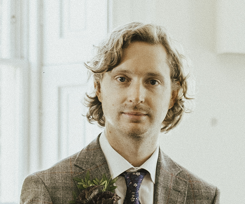 If you have any questions about leaving a gift in your Will to Crisis, or would just like to discuss it, with no obligations, you can contact George Shelley on 020 7036 2642, or wills@crisis.org.uk. He will be happy to help with any questions you have.
You can also download our free guide, or request for a copy to be sent to you.