Helping people to access jobs requires tailored support, including with help to find and secure a home, not the threat of sanctions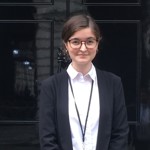 04.02.2022
Last week, Government announced plans to change jobseeking requirements for Universal Credit recipients. This will include having to apply for any job, not just the field that someone is aiming to work in, from the fourth week of a claim, and with it the increased risk of sanctions where these requirements aren't fulfilled.
There is concern that this move could put more people at risk of homelessness, and make it even harder for people who are homeless to sustain, or enter work. We know there is a link between sanctions and homelessness. Although many people who experience homelessness say that they agree with conditionality in the welfare system, they get sanctioned because they cannot comply, rather than that they do not want to.
What's more, we also know that once people are homeless, it is incredibly challenging to access and sustain work.  While the vast majority (88%) of people who experience homelessness want to access work, there are significant barriers to overcome. Recent research by Crisis shows that this is because of practical challenges like charging a phone and accessing the internet, but also because of employer discrimination and stereotypes. Over half of employers surveyed (58%) said it was likely homelessness would have a negative impact on a prospective employee's application.
When you can't find somewhere safe to sleep, eat and do laundry, it's harder to succeed and progress at work. 42% of employers said it was likely their organisation would seek to terminate an employee's contract if they were homeless.
What help is available for people who are experiencing or at risk of homelessness
For people who are experiencing homelessness or are at risk of homelessness, the DWP can apply an easement and amend job-seeking requirements so that people have the time to stabilise their housing situation. However, 49% of staff in homelessness services in 2020 said that they've worked with someone who has experienced homelessness as a result of a sanction, showing that protections are not yet being applied everywhere they are needed.
We need solutions that really help people to get into work and stay in work
In order for employment support to be successful, it needs to meet the needs of jobseekers with tailored assistance, not the risk of losing a home.
Employment support needs to include housing support so that people are able to keep a roof over their head and succeed at what they're doing. That means making sure that people can afford their rent, which the DWP can do by making sure that Local Housing Allowance covers the cheapest third of local rents, rather than cutting it in real terms for the second year running, all while living costs are rising.  
The DWP's use of sanctions has been rising in recent months, and the new programme plans to expand the threat of sanctions. Any programme that wants to successfully help people into work needs to support people to maintain a home, and ensure that it never brings people closer to losing one. The DWP should monitor the application of this easement, so that it can ensure that this new policy does not undermine the important principle behind this protection. Sanctions should never cause homelessness or make it harder to move on from homelessness.
It also requires meaningful employment support, which means tailored and ongoing assistance. Some people need much more help to deal with the barriers to employment affecting them. As well as homelessness, these barriers can include a lack of skills, training, qualifications, and mental health issues and disabilities. Some people, such as young people, non-UK nationals, and prison leavers, are likely to need more specialist advice and support to increase their chances of successfully finding and sustaining suitable work.
Crisis has partnered with Jobcentres to pilot more integrated housing and employment support, demonstrating the importance of this. In a pilot in Birmingham Broad Street Jobcentre, a work coach on the project was able to offer more tailored support with great success. He was able to identify that someone was homeless, and then referred them to Crisis, to an additional training opportunity and amended jobseeking requirements to support them to find a home. This paid off, with the claimant in question able to complete a course, get a flat, and get a job at a supermarket. He's now at University, while continuing to work at the supermarket and volunteering alongside that.
To support people into work, DWP needs to resource every Jobcentre to work closely with partners, and ensure that work coaches have the training and information they need to identify homelessness and support people who are experiencing it.
For media enquiries:
E: media@crisis.org.uk
T: 020 7426 3880
For general enquiries:
E: enquiries@crisis.org.uk
T: 0300 636 1967