Welsh Homelessness Action Group: developing solutions for ending homelessness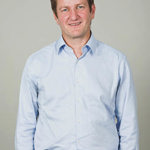 23.08.2019
This week's Action Group meeting was a workshop on the rough sleeping question: what immediate actions can we take to reduce rough sleeping between now and the winter of 2019/20, and to end rough sleeping altogether?
The previous day I had met Julie James, the Minister, to update her on our progress. Reflecting on the encouraging conversation with the Minister, I also asked the group to answer a further question for every action we recommend: "And how can we do this?" There is clearly a commitment from the Welsh Government to tackle homelessness and rough sleeping, and I am hoping the Action Group can make a big contribution in setting out how this can be best achieved.
The Group focused on the two questions of what can be done this year to reduce rough sleeping, and what's needed to end it altogether.
The proposals for this year's actions to reduce rough sleeping will be focused on using what is already working but also putting in place some more concentrated solutions to reduce harm, empower local services to build trust and relationships to help people away from the streets, and set in train some measures that will last beyond the winter. But we have always acknowledged as a group that this year's measures aren't necessarily the things we would scale up next year to end rough sleeping altogether.
The main areas we looked at for this year included:
How to ensure a supply of good quality, safe emergency accommodation that meets the needs of people who would otherwise be rough sleeping.
Ways to empower outreach and support workers to do what they know works for people, build trust and work effectively with all other public and voluntary services, and provide the conditions needed to give psychologically-informed care and support.
Tapping into the enthusiasm and experience in the community, such as faith-based groups, and also the wider public and people who want to do something but sometimes aren't currently sure what the most effective help is.
Some measures with potentially longer term impacts, such as discharges from state institutions, using vacant properties over the winter, and using the Housing Act 2014 more effectively.
We cannot end rough sleeping on its own without looking at homelessness more widely too. The longer-term solutions to end rough sleeping will need to be linked to our broader questions on homelessness. This is important given that so many people experience more than one form of homelessness and rough sleeping can follow other experiences of homelessness.
The headline solutions that we sketched out at the meeting for ending rough sleeping overall involved cooperation with wider public and voluntary services to prevent and rapidly respond to rough sleeping; making rapid rehousing the default for people at risk of homelessness, not just Housing First but other housing-led support solutions; and removing the barriers that currently exist to people getting the support they need.
The group drew on a wealth of published evidence of what works and I've listed some of our main sources at the end of this blog. There was a huge amount of expertise in the room as well, including for example Action Group members with experience of providing outreach services. We're also awaiting the results of the ongoing consultation with people who have lived experience of rough sleeping and homelessness and the reflections from housing and homelessness professionals.
I have to say that when we send our rough sleeping recommendations to the Minister I doubt we will be coming up with solutions that are dramatically new. All will be based on various forms of evidence of what works. However, they will be framed specifically in the Action Group's broader recommendations on ending all forms of homelessness.
Our next steps are to turn the broad solutions we sketched out in the meeting into an early report draft, setting out what the actions are and how we can deliver them across Wales. By this point we also expect to hear more insights about the Action Group's questions from people who have lived experience of homelessness and from housing and homelessness support professionals. The group's also factoring in time to sense-check the recommendations, so for example I had a very useful conversation this week with members of the End Rough Sleeping Cymru steering group.
Our main aim is to get recommendations to the Minister with maximum time for her and officials to use them this winter. The next Action Group meetings will move across different parts of Wales. The Action Group has members based across Wales and each member will have a chance to host and to share with other members a sense of what's happening regionally and locally.
Please do contribute to this discussion through the #homelessnessactiongroup hashtag, or simply by emailing me direct at jon.sparkes@crisis.org.uk
Recent published evidence
For media enquiries:
E: media@crisis.org.uk
T: 020 7426 3880
For general enquiries:
E: enquiries@crisis.org.uk
T: 0300 636 1967