Homelessness in England: what the latest government statistics tell us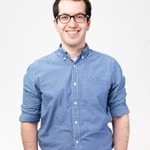 10.09.2021
This week, the government published statistics showing how many people experienced or were at risk of homelessness between April 2020 and March 2021. The data tells us two key things about homelessness during the pandemic. Firstly, that intentional policy interventions during Covid have stopped many people being pushed into homelessness, and secondly, that there are factors that significantly increase people's likelihood of being forced into homelessness in the first place.
Overall, there were 7% fewer households (268,560) assessed by the local authority as requiring help than in the previous year, including a 23% decrease in households with dependent children. Following the temporary pause in evictions, the number of households who became homeless due to the end of an assured shorthold private tenancy also dropped drastically, by 41% (33,950 households, compared to 57,970 the year before), with significant decreases in the number of Section 21 notices that were served. 
We have also seen a 25% increase in singe adults placed in temporary accommodation, indicating a continued flow of people experiencing homelessness in the last year and the increased provision of emergency accommodation through 'Everyone In'.
No longer being able to stay with friends and family was the greatest immediate cause of homelessness. This was the case for 86,810 households – 17% more than the year before. This increase is likely because it was even harder for those sofa surfing to continue doing so against the backdrop of lockdown restrictions, concerns about social distancing, and overcrowding.
 
It's been noted that the pandemic context led to an increase in cases of domestic abuse. This is also reflected in this week's statistics, with 17% more households made homeless because of domestic abuse (31,190 households) than in the previous year.
  
There are early indications of the impact of the unstable economic climate as well. The number of households whose lead applicant was registered as unemployed increased by 18% from the previous year (to 104,640 applicants).
 
Looking closer at the data shows homelessness continues to have a disproportionate impact on certain groups – for example, people with mental health support needs and people from Black and other minoritised ethnic backgrounds.
 
When people approach local authorities for assistance, they record whether the household has any support needs. A wide variety of needs are identified, including whether someone is a care leaver, a young parent, has a learning disability, is at risk of or experiencing sexual abuse, or has a drug or alcohol dependency. These experiences put greater pressure on people and can make ending people's homelessness even harder to resolve without the right support. 
Yesterday's statistics show that 135,780 households had one or more support need.  The most common need identified was a history of mental health problems – identified among over half of households. Whilst there is an increasing awareness of how common mental health issues are, it is even harder to address without a stable home.
 
There are striking trends on ethnicity too. Households with someone identifying as Black are almost three times as likely to experience homelessness: 10% of households experiencing or at risk of homelessness identified as Black (25,920 households), despite the fact they make up around 3.5% of the wider population. This contrast is also visible when you focus specifically on London, where 30% of people homeless or at risk of homelessness identified as Black, despite the estimated number of Black people in London being only 12.5%. 
 
Poverty is one of the biggest drivers of homelessness and when life events happen it pushes people to the brink. The statistics illustrate that breaking the cycle of homelessness is more difficult for some people than others due to losing a job, escaping an abusive relationship or experiencing discrimination. Unless the UK government prioritises stable housing and the right support to help people keep a home, we will continue to see people trapped in the homelessness system. Help us make sure there is a home for all. 
 
For media enquiries:
E: media@crisis.org.uk
T: 020 7426 3880
For general enquiries:
E: enquiries@crisis.org.uk
T: 0300 636 1967