Lifting the freeze is just a start – now we need to Cover the Cost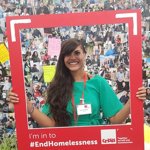 04.11.2019
Over the weekend, the Government confirmed that they will be ending the freeze on benefits. A range of benefits, including Housing Benefit have been frozen since 2016, which over the years has meant more and more people are struggling to make ends meet. The Government has now committed to increasing these benefits from April next year in line with inflation.
Since Housing Benefit was frozen almost four years ago, we've seen far too many people struggling to keep a roof over their head as their Housing Benefit falls far behind their rent. Too often this means people are going without food or missing bill payments just to cover the cost of their rent. We know that this constant financial pressure is pushing more and more people to the brink of homelessness.
We've been calling on the Government to commit to unfreezing Housing Benefit by ensuring it covers the cheapest third of private rents (the 30th percentile). Whilst the decision to unfreeze benefits is welcome, this is a drop in the ocean compared to the investment we know is needed to ensure that Housing Benefit covers the true cost of renting, and ultimately providing the much-needed support to enable people to keep their homes and avoid homelessness.
Why is unfreezing Housing Benefit not enough?
Earlier this year, Crisis published research on the impact of the current freeze on Housing Benefit. We found that in more than 9 out of 10 areas across Great Britain private rent homes are unaffordable for young single people, couples or small families on Housing Benefit. In these areas fewer than 1 in 5 homes are affordable within Housing Benefit rates. This has left people without support when they need it most. People like Nicole, who faces a monthly shortfall of £300 between her Housing Benefit and her rent. Nicole was forced to give up her job as a result of  physical and mental health problems. Instead of being able to focus on her health to return to work, she's forced to struggle each month to try to top up her rent, terrified that she will lose her home.
No one should have to live like this. And while the Government has taken a step in the right direction, it will offer little support after years of cuts to Housing Benefit rates. It will take much more to free families from the unsustainable financial pressure that leads to homelessness.
Research by Alma Economics, commissioned by Crisis, has found that restoring Housing Benefit to cover the cheapest third of rents (the 30th percentile) would prevent thousands of individuals and families from becoming homeless and release 35,000 children from the constraints of poverty. There could also be significant financial benefits of £5.5 billion in the first three years of restoring Housing Benefit and effectively and immediately preventing further homelessness. Alma Economics has calculated the cost of the investment to be £3.3 billion over three years, which means there could be net financial benefits of £2.1 billion.
By comparison, the research found that simply increasing Housing Benefit by inflation, would prevent substantially fewer families and individuals from homelessness and lift 10,000 fewer families out of poverty. Overall this would only result in half the net financial benefits of just £1 billion.
Putting families at risk of homelessness cannot be allowed to continue. We can make renting affordable for everyone, and now is the time for action. We need to see all parties commit to investing in Housing Benefit so that it covers the cheapest third of rents across the country.
Share your story
We want to make sure the voices of people affected by the freeze on Housing Benefit are heard, so politicians understand why they must prioritise a commitment to restoring Housing Benefit to cover the cheapest third of rents. If you have experience of this issue, please fill in this form to share your story.
For media enquiries:
E: media@crisis.org.uk
T: 020 7426 3880
For general enquiries:
E: enquiries@crisis.org.uk
T: 0300 636 1967