London's rise in rough sleeping can be reversed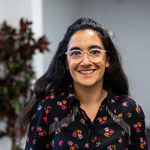 01.11.2019
No one should be forced to face incredible dangers every day because they cannot afford to keep a roof over their head. Yesterday's rough sleeping figures in London (a 28% rise compared to the same time last year) show this is the reality for many people in our communities. But it doesn't need to be like this.
Housing First has been designed to give people a safe and stable home that provides a foundation which is essential for everything else. Despite its proven response to end homelessness there is very little provision available in the capital. London is not alone.
Last month the Housing First Europe Hub published the first ever Europe wide study of the Housing First model, compiling data from 19 countries. Evidence from multiple studies shows that the Housing First model is effective in ending homelessness for people who receive it, but needs more political support to increase its impact across Europe.
The study shows the spread of Housing First is uneven across European countries. Political support for Housing First, including for its integration into local, regional, and national strategies is key to obtaining funding and resources. Of the 19 countries surveyed, only eight reported strong political support and three countries reported that existing funding is reliable.
The supply of, and access to housing remains a huge issue, and only one country reported there were enough homes available for Housing First. Eleven countries stated it was difficult to find housing.
But we know it can be done. We spend money keeping people homeless in temporary accommodation such as hostels and night shelters. Let's spend that money differently. In Europe, Finland is the best example of how systematic change can drastically reduce homelessness. It is the only country to report Housing First as the main strategic response to homelessness at national level, and the only country in Europe that has a track record of reducing homelessness. There are positive signs of other countries moving in the right direction - Denmark, France, Ireland and Scotland all reported increased use of Housing First.
Between July and September one in ten people sleeping on our streets in London were classed as 'living' on the streets, with no place to call home for months or even years. We all share the responsibility for finding a solution. Investing in Housing First could have a profound impact on the lives of many people experiencing homelessness today.
For media enquiries:
E: media@crisis.org.uk
T: 020 7426 3880
For general enquiries:
E: enquiries@crisis.org.uk
T: 0300 636 1967