Meet Crisis members at our Merseyside Everybody In reception this Labour Party Conference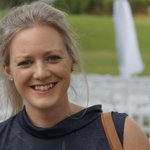 11.09.2018
Party conference season is drawing near! We're delighted to be hosting an Everybody In reception on Sunday 23rd September, the very first day of the Labour Party Conference. Taking place a short walk from the conference venue at the prestigious Tate Liverpool, the event is an opportunity for politicians and others to meet with members from our Skylight Centre in Merseyside, see members' original artwork, and discuss how we can get everybody in to end all forms of homelessness for good.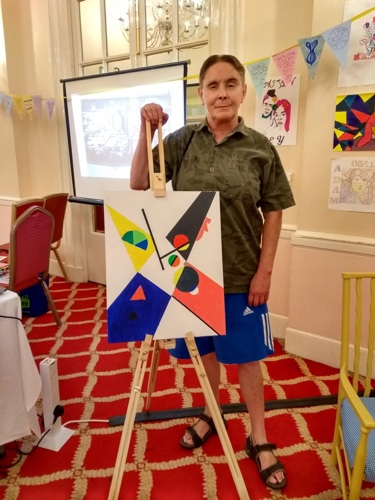 At the reception, guests will have the chance to find out more about the Everybody In campaign, and join the 20,000 people who've said they're in to end homelessness for good. They'll also hear from our keynote speaker Steve Rotheram, Metro Mayor of the Liverpool City Region, as well as Crisis Chief Executive, Jon Sparkes.
Guests will have the chance to talk to Crisis members about their experiences of homelessness and what needs to happen to end it once and for all. We're also delighted to be presenting members' original artwork (including Tracy's, pictured right) and music as part of the event, showcased for the first time in England's first gallery of modern art.
We're holding the event as part of our Everybody In campaign, which is calling for an end to homelessness for good. That means:
no one sleeping rough: whether they are in tents, cars or, at worst, on the streets
everyone has a safe, stable place to live: so that nobody is in emergency accommodation like a hostel or night shelter without a plan to quickly move into housing
where we can predict homelessness, we can prevent it: so that no-one leaves their home or is forced to leave a state institution like prison with nowhere to go.
It also means making sure everybody who's at risk of homelessness get the help they need to stop it from happening. 
Places are limited, but you can find out more about the event and let us know you'd like to attend by emailing campaigns@crisis.org.uk. We look forward to seeing you there! 
For media enquiries:
E: media@crisis.org.uk
T: 020 7426 3880
For general enquiries:
E: enquiries@crisis.org.uk
T: 0300 636 1967