Thank you to our supporters, including one inspirational little girl...
25.01.2018
1229
XX
Having joined Crisis in late 2017, this year was my first experience of Crisis at Christmas. I've always known from afar that it was something special, but seeing first-hand our staff, supporters and volunteers unite to get homeless people off the street over the festive period was truly inspiring.
We've told the story of this year's Crisis Christmas in our Thank You video, which I urge you all to see if you haven't already. It gives you just a short glimpse of what was happening at our centres up and down the country. In truth, we could have filled hours' worth of film with stories of homeless people and the supporters who created such an amazing atmosphere for those eight days.
This year, the story of one particular supporter really impacted me.
We were contacted by the parents of a six-year-old girl called Sophie, who had found one of our donation envelopes in the post.
"Sophie had picked up a mail shot from Crisis and took it upon herself to respond to them," they said. "She took some money from her money box, enclosed it inside the envelope and left it by the front door ready to post off the next day!"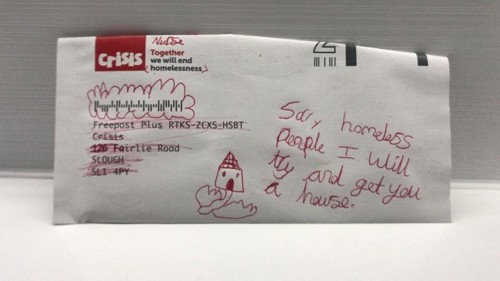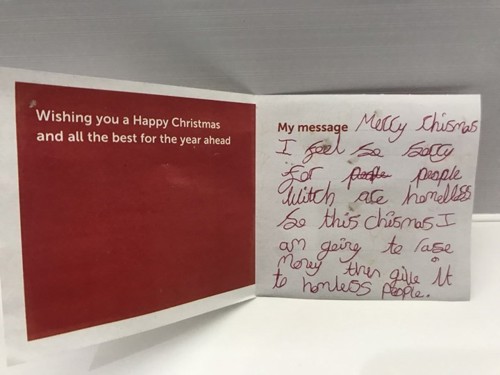 Speaking as someone with a daughter around her age, Sophie's voice was a very familiar one to me. I read somewhere recently that the average five-year-old asks 500 questions per day. Since I joined Crisis, I've fielded numerous enquiries from my own little girl about why some people don't have a place to call home.
Sophie's parents, Adam and Gemma, were so inspired by her kindness that they set up a JustGiving page on her behalf with an initial target of £1,000.
The response was extraordinary. Donations kept pouring in, first from friends and family, then members of the public who heard about Sophie when she was invited to chat to Sky News.
To date, she's raised over £5,500 for our Crisis at Christmas campaign. It's a staggering amount. To put that into perspective, her fundraising helped reserve over 200 places at our centres this Christmas. That's 200 people brought in from the cold who received food, shelter, health checks and other vital services – all thanks to the kindness of this one amazing little girl.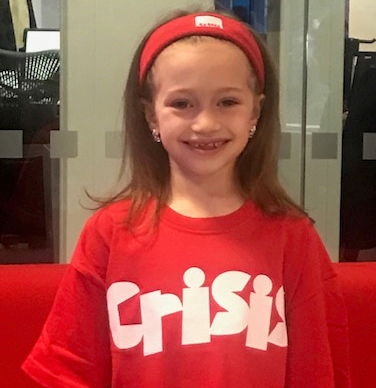 This Christmas, we hosted over 4,000 homeless people across Britain. For many it will be the first steps out of homelessness for good.
It's almost impossible to do justice to the generosity of Crisis' supporters. Whether you're making a donation, giving up your free time, or jumping into a freezing cold lido on our behalf, we're so grateful for your support.
In future, I'd like to use this blog to spotlight some of your efforts. In the meantime, thank you Sophie for giving us such a special start to 2018.
For media enquiries:
E: media@crisis.org.uk
T: 020 7426 3880
For general enquiries:
E: enquiries@crisis.org.uk
T: 0300 636 1967