Success in the Budget for homelessness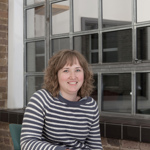 23.11.2017
When the Chancellor delivered his Budget yesterday we were waiting with baited breath to see if there would be anything on homelessness. The Huffington Post had trailed that there might be a small amount of cash but nothing big.
But we were not disappointed. The Chancellor had listened to our supporters and the many politicians who called for more action to tackle homelessness, and in particular for investment in Help to Rent projects to support homeless people move into and sustain tenancies in the private rented sector.
Homelessness
The Government is now investing in the commitments made in their manifesto and we were pleased to see the strong emphasis placed on housing-led solutions. The Chancellor announced that there would be £20 million made available for schemes that support people at risk of homelessness to access and sustain tenancies in the private rented sector – a huge thank you to our supporters who wrote to the chancellor asking for this money to be made available. 
There was also a further £28 million for three Housing First pilots in the West Midlands, Liverpool and Manchester to help people with the most complex needs move into permanent housing. Following the launch our Housing First feasibility study in the Liverpool City region we have been calling on the government to adopt this model to support the most vulnerable and long-term rough sleepers into a home of their own as quickly as possible. We are pleased to see the government taking the steps towards this. We urge government to ensure that the learning from these pilots are implemented as quickly as possible.
The Budget also saw the launch the Government's Homelessness Reduction Taskforce which will develop a cross-government strategy to work towards these commitments.
Benefits
To effectively prevent homelessness, investment in our benefits system is crucial and we were pleased to see some positive announcements in this area as well.
The seven day waiting period will be scrapped from February 2018 meaning that people will be entitled to it on the first day of application. The Government is also increasing the repayment of advanced payments from six months to a year. Many of our clients struggled with the six month payback period as they had a shortfall in payments and there rents that they simply were not able to make up, even when working. From April 2018 those already on Housing Benefit will continue to receive their benefit for a further two weeks after making their claim for Universal Credit. They have also said that they will make it easier for people to have the housing element of Universal Credit to be paid directly to their landlord if they wish.
The Government has also increased the amount of Targeted Affordability Funding available to help those living in areas of high demand. Targeted Affordability Funding is a means of increasing Local Housing Allowance (Housing Benefit paid to people renting privately) in areas of higher than average rent rises.
What next?
This isn't a done deal there is still more that the Government can do to end homelessness in this country once and for all. The Homelessness Task Force must get up and running as soon as possible to deal with the emergency of rough sleeping in this Country. They must also fully support local councils in the roll out of the Homelessness Reduction Act when it comes into effect next year. More genuinely affordable homes need to be built. The announcement that councils in areas of high demand will be invited to bid for a chance to have their borrowing caps for housing lifted is welcome is a welcome step, but they will not able to do this until 2019-20.
Thank you again to our supporters who have helped us get this far.
For media enquiries:
E: media@crisis.org.uk
T: 020 7426 3880
For general enquiries:
E: enquiries@crisis.org.uk
T: 0300 636 1967