Action Group: finalising the report on ending homelessness in Wales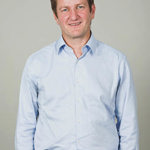 31.01.2020
The Homelessness Action Group met for the second time since the New Year in Newtown. We spent the whole meeting fine-tuning the recommendations we will soon make to the Welsh Government on the overall framework of policies and approaches to end homelessness. As well as describing what needs to be done in the short and medium term by the Welsh Government, we want to ensure this work stands the test of time and will inform a sustained programme of work to tackle and end homelessness for good.
I am hoping to submit our report to the Welsh Government in a week or so, although it will still be in draft as I want more input from people with lived experience of homelessness to assure us that our work reflects their views. This is in addition to the survey and workshops we have already held with people with lived experience of homelessness and people who work in support role for people experiencing or at risk of homelessness.
The work to prevent and relieve homelessness under the Housing Act gives us a good foundation to build on and there have been good efforts to prevent and relieve homelessness and its causes. The Action Group's work will take this further, by setting out a framework that will help deal with the root causes of homelessness. Our reports will help the Welsh Government and its partners to put a plan in place that is needed across public services and society to do this.
There has been a lot of public and media attention in recent years on visible homelessness (e.g. rough sleeping) and the increasing numbers of people forced to do this. Our first report's short term actions were very short term, emergency measures and we were always clear these were not the medium to long term solution. However, many recommendations from the second half of the report – the longer term solutions on how to prevent homelessness in the first place – are adopted into our overall report on ending homelessness.
This forthcoming report sets out how we need to make all forms of homelessness rare, brief and non-repeated through both providing suitable housing and giving whatever support people need to continue to be housed. Our forthcoming report looks at what is currently working well, what needs scaling-up or starting, and some things we should stop doing over time. The detailed report will be published after I have presented it to the Minister, Julie James, for consideration. But this blog hopefully gives a sense of the direction we are recommending.
Firstly, making homelessness rare is about prevention. It is about getting to the root causes of homelessness, and recognising that homelessness is primarily about poverty. For this reason, many of our recommendations are about 'universal prevention' – i.e. measures that need to be taken across society to create the conditions where homelessness is much less likely to happen. This includes how we reduce child poverty, respond to childhood and adult trauma, support people who need to access the welfare system, and provide the housing that everybody needs, effectively making adequate housing a basic right that everyone should be able to access.
Secondly, while hoping this sort of universal prevention will make the difference in the long term, we also know there is a need for 'targeted prevention' where particular groups are more likely to experience homelessness – for example people who have experienced the care system, people who have been in prison, and people who have experienced domestic abuse. Our recommendations will include having in place effective pathways that ensure we minimise the likelihood of experiencing homelessness for people in these groups and focus on ensuring they are rapidly housed and supported in that housing.
Thirdly, we will be making proposals about 'crisis prevention' where people are very close to being forced to experience homelessness in a matter of days, weeks or months. This will be about building on the advanced prevention legislation we already have in Wales to ensure that all public services are playing their role to prevent homelessness. We will argue that tenancy sustainment is at the heart of this, including bringing in a pact to prevent people from being evicted into homelessness from social housing, and arrangements for nobody leaving a public service (prison, hospital, etc.) into homelessness.
Fourthly, making homelessness brief and non-repeated is about recognising that we can't prevent homelessness every time but that we quickly take action to help people back into a home and stay there, so the experience is a one-off. The evidence calls this 'rapid rehousing'. We know that a sustained route out of homelessness has to include moving into a settled, secure and suitable home and that the sooner this happens the better. Rapid rehousing is all about making this happen. One form of this approach is Housing First, which works well for people with particularly high support needs who are generally rough sleeping. There's much potential to scale-up rapid rehousing over time as the default response to help all people in this situation.
Fifthly, we need to ensure that we ground all of this ambition and change in a recognition of the amazing work that is already being done and in the right culture with the right systems, policies, laws and measures. Our consultation with people who have experienced homelessness, and with people who work in homelessness, housing and other public services makes this very clear. We are recommending therefore that there is a clear Outcomes Framework that sets out what we are trying to achieve and measures the right things. We are also recommending some legal and policy changes such as the ending of Priority Need, removal of barriers people experience in trying to access support, and extension of the prevention and relief legislation. But perhaps most importantly, we want a clear focus on supporting the workforce and culture.
We can influence cultures by taking practical steps repeatedly and not losing focus on the ambition. Steps include funding and training people adequately to do what they need to do to end homelessness; involving other public services outside housing in this work; commissioning the services that have the impact we want on preventing homelessness, and making services psychologically informed so that staff, volunteers and people seeking support alike can play their parts.
Homelessness is not just about providing housing but also about the support that people need to get there and to stay there. For example, people are still being discharged from the state – from the NHS, the care system, and prisons – directly into homelessness. People also have contact with non-housing services much earlier and we're missing chances to offer help at this point. These are totally solvable problems but they need greater involvement from our public services in education and youth services, health and wellbeing, and prisons and probation. And to do this there needs to a shared sense of the outcomes that public services are trying to achieve, and ways to support services and measure progress towards achieving them.
The Action Group's next steps are to finalise the draft report based on our discussion and present it back to people we've been consulting who have experience of homelessness. This sense-check will be vital to the report. At our February meeting in Aberystwyth we'll start to answer the final two questions on how to practically get a rapid rehousing approach in place and how to make sure local and regional partnerships work to end homelessness. They're included in our draft report on the overall framework but we need to provide a bit more detail soon on implementation. We'll also share a copy of the draft report with the Minister and her officials. Very soon the Action Group will complete its work and there will need to be agreement between the Welsh Government and its partners on taking the work forward.
For media enquiries:
E: media@crisis.org.uk
T: 020 7426 3880
For general enquiries:
E: enquiries@crisis.org.uk
T: 0300 636 1967