The scale of homelessness in England during the pandemic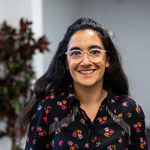 30.10.2020
Over the past few months there have been a lot of questions about the impact of the pandemic on homelessness trends. These are not straight forward questions to answer, but this week has seen the release of two data sets that provide us with a more accurate picture of who is facing homelessness in England and the main causes since March 2020.
Yesterday saw the publication of the England wide statutory homelessness statistics. These record the number of households who approach their local council for help. Between 1 April and 30 June 2020, 63,750 households were owed a homelessness duty which has decreased by 11% from the same time last year. The figures also show very notable changes in the causes of homelessness. The number of people living in the private rented sector who were at risk or became homeless due to a section 21 notice being served to evict them from their property has decreased by 69% from the same point last year.
Whilst we have seen less people approaching their local authority for support who are at risk of homelessness, there has been a rise (14%) in the number of households living in temporary accommodation such as hotels and B&Bs. Much of this increase is a result of people who were rough sleeping or at risk of rough sleeping being accommodated under the Everyone In scheme.
What these figures show is that the emergency measures introduced by the Westminster government to ban evictions and to bring people sleeping rough into safe accommodation under the Everyone In scheme have had positive effects. By the end of September nearly 30,000 people in England had been moved from the streets or out of unsafe accommodation. What isn't clear is how many people have been moved into somewhere secure and permanent and a place they can call home.
The release of the Greater London Authority quarterly rough sleeping statistics today gives us a more nuanced and up to date picture of the flow of new people onto the streets in London (which accounts for around a third of rough sleeping in England). Between July and September this year 3,444 people were recorded as rough sleeping in the capital and nearly 2,000 were new to the streets. Three months into the pandemic we are still seeing people forced onto the streets, and whilst it hasn't escalated at the pace we feared, this is a worrying trend as the economic impacts of the pandemic hit, and with winter approaching during the second wave.
There are also early signs that people who have been rough sleeping for a number of years (termed 'living on the streets') are not having their needs met. After a drop between April and June, this has reversed with a 27% increase in the last few months. For many people who have been rough sleeping for a long time their support needs need to be addressed through personalised housing led approaches such as Housing First.
Both datasets point to the solutions that are needed to ensure the pandemic does not leave a grim legacy of widespread homelessness. In the short term the Government must act now to fund accommodation where people who would otherwise be sleeping rough can safely self-isolate, as they did at the beginning of the pandemic. Secondly, there is more to be done to prevent people from being pushed into homelessness in the first place. Over the long term, we cannot continue to spend billions of pounds keeping people in temporary accommodation – investment in social housing not only makes economic sense but it will also provide the low-cost stable housing many people need to move out of homelessness for good.
For media enquiries:
E: media@crisis.org.uk
T: 020 7426 3880
For general enquiries:
E: enquiries@crisis.org.uk
T: 0300 636 1967