What we've learned about homelessness during the pandemic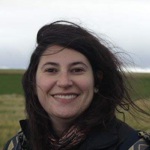 29.01.2021
Yesterday, the Ministry for Housing, Communities and Local Government (MHCLG) released the July – September 2020 statutory homelessness statistics for England. These figures, alongside those from April – June, give us our first detailed look at what happened to homelessness across England during the first six months of the pandemic and the impact of the different measures introduced by government.
Between July and September 2020, 68,680 households were supported by their local authority because they were either at risk of or experiencing homelessness. Looking at the numbers from April, over 130,000 households needed help from their local council to prevent or end their homelessness during the first six months of the pandemic. These are families and individuals who were worrying they will lose their home at a time when lockdown had shown us more clearly than ever before the importance of a secure home, or people pushed out of precarious living situations such as sleeping on the sofa of friends and family, or into the harshness of life on the streets.
What these numbers also show is that the interventions put in place by the government made an impact and helped to reduce the number of people who are at risk of losing their homes. In these latest figures 31,510 households were owed support by their local council because they were threatened with homelessness. This is a 17% drop from July – September in 2019 and is heavily driven by a reduction in the number of people privately renting being put at risk of homelessness. The pause on evictions has meant that those needing assistance because of a section 21 eviction notice has plummeted: reducing by 55% across April – September in 2020 compared to the same period in 2019.
While the number of people at risk of homelessness is lower than before the pandemic, the number of people needing help from their council because they are already experiencing homelessness has increased. Between April – September, 75,970 households experiencing homelessness were entitled to support, an increase of 10% from the same period in 2019. Much of this is driven by the efforts made during 'Everyone In' to support people rough sleeping into hotels or other emergency accommodation. And we can see the impact of this when we look at how many people are in temporary accommodation.
At the end of September, 93,410 households were in temporary accommodation, up 7% from the same time last year. But this increase has entirely been driven by single households – up by 55% compared with a 13% drop in households with children. While the number of children living in temporary accommodation is still devastatingly high, it's at its lowest since 2015. Meanwhile the outcome of 'Everyone In' means there continues to be record numbers of people in B&Bs, with 10,240 households in September, just down from the peak of 11,360 in June. Single households in B&Bs increased by 74% between September 2019 and September 2020, showing how many people benefited from the move to bring people in from off the streets. The challenge we now face is how to ensure that all these people can move from short-term accommodation into safe permanent homes.
What we also start to see in these figures are how the pressures of lockdown and the pandemic have pushed people into homelessness. Notably, the most common cause of being at risk of homelessness or becoming homeless is family or friends no longer being able to accommodate. We know from our own services that many people who were sleeping on friends' sofas or floors found their situation untenable when the virus broke out. But we also sadly see increases in people becoming homeless due to domestic abuse, and other forms of violence and harassment. Ensuring everyone can access the support they need to live in a safe and secure home must continue no matter what.
Alongside this, figures released today by the combined Homelessness and Information Network (CHAIN) help us paint a clear picture of how the pandemic was affecting people on the streets. Between October and December 2020, 3,307 people rough slept across London, a 17% drop on the previous quarter.
This is positive news after the impact of the first national lockdown which saw a surge (2,680) in people newly rough sleeping between April – June. The majority of these, 81%, only spent one night on the street and we saw a significant drop (30%) drop in the numbers of people classed as living on the streets from the previous quarter, highlighting the impact of the initial 'Everyone In' efforts which helped move 3,749 people into emergency accommodation during the three months.
But as time has gone on we are starting to see people falling through the cracks. Between July and September there were 336 people living on the streets, between October to December this has crept up further to 412 people. When you consider this against the backdrop of rapidly rising coronavirus cases and temperatures dropping, sleep on the streets is not just dangerous, it's life threatening.
Since these figures were recorded, and following the third national lockdown, the Westminster Government announced funding for councils to redouble efforts to get everyone in, rightly recognising that it was perilous for people to be on the streets. This will have provided a lifeline to many people across the capital.  
While the measures the government put in place to both reduce and end people's homelessness worked - we can see this clearly in the data - the pressures on these policy interventions are starting to become apparent. Just three months on from the introduction of 'Everyone In' and the eviction ban, we're already seeing the numbers creeping up.
For now the picture remains very different to what we were seeing before the pandemic but maintaining the success made early on in the outbreak is critical to ensuring we don't see significant increases in homelessness as the scale of the economic fallout from the virus becomes more evident. And as we look ahead, it's vital that we build back better by addressing the lack of genuinely affordable housing which deprives many people of the basic right to a secure home.
For media enquiries:
E: media@crisis.org.uk
T: 020 7426 3880
For general enquiries:
E: enquiries@crisis.org.uk
T: 0300 636 1967