Why "Everyone In" won't deliver a home for "everyone"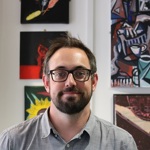 06.08.2020
Across Great Britain a huge amount has been achieved in the last few months on homelessness. We are now talking about big plans for keeping people off the streets which, just a few months ago felt like years in the making.
The rhetoric from all three national governments has been unashamedly ambitious in talking about ending homelessness for good. For Wales and Scotland, that rhetoric is largely being translated into commitments and actions that are housing-led. Whether it is the enhanced sense of what home has meant to us all during the pandemic, or very practically that the risks of Covid-19 have made the debates over the use of shared shelters and hostels redundant, it has become increasingly accepted that we won't end homelessness without homes. It is therefore especially disappointing to read the detail of the Westminster Government's Next Steps funding programme, which seems to fall short of its publicly-stated ambitions to move 'everyone in' from a hotel to a home. The programme preserves the sense that homelessness requires some form of specialist housing, instead of committing to what works and offering everyone a permanent safe and stable home.
Within the detail of the funding guidance and in subsequent advice to local authorities, it is suggested that any accommodation funded by the programme should not be secure accommodation. The funding should not create tenancies of longer than three years and preferably for no longer than one year. We have huge concerns that this falls short of providing a home for all. In its briefing on the funding, the National Housing Federation asks the very valid questions as to what this means for Housing First projects? For Housing First to work in the way we know it can, the offer of a home must be a permanent one. Even if the accommodation is technically there for the long-term, if the tenancy offered is temporary and the expectation is that people 'move on', any sense of security is undermined. It is this security that underpins so much of Housing First's success in ending the homelessness of people let down by so many years moving up and down the staircase of our current system.
Security isn't just relevant to people who need Housing First, it applies to most people who need and want a housing-led solution to their homelessness. Crisis' Best Practice team is undertaking a research project in Oxfordshire whose original aim to evaluate the homelessness system in the county was overtaken by the pandemic. However, that has given us an opportunity to ask people directly, who are now living in hotels, what it is that they want next. Overwhelmingly, the answer isn't 'move-on' accommodation or a training flat or student accommodation, it is a permanent home. By being moved around constantly people are left insecure and alienated from any control over their own housing choices. There is a danger here with this funding that all this is perpetuated by just adding more temporary capacity to a system which, at best 'manages' homelessness but is not able to end it.
By creating yet another step on the staircase we risk repeating the least successful elements of the rough sleeper initiative of the nineties. As with the Next Steps programme now, the extra spaces that were funded then were all only temporary. That meant the places in which people were housed were not robust enough to withstand funding cuts, and not secure enough to keep people housed. That risks happening again when this fixed-term funding inevitably comes to an end. If funding is used, as it is intended to be in Scotland and Wales, for permanent homes, provided under secure or assured tenancies and for social rents, we will be ending someone's homelessness for good and not just for the length of a support contract.
We strongly urge the Ministry of Housing, Communities and Local Government (MHCLG) to exercise flexibility in their assessment of the funding bids they receive and to support projects that do seek to offer people a permanent end to their homelessness. If we do that then we won't be faced in 12 months' time with the same problem we have now, needing to add yet another step to the staircase.
For media enquiries:
E: media@crisis.org.uk
T: 020 7426 3880
For general enquiries:
E: enquiries@crisis.org.uk
T: 0300 636 1967