Why more private  landlords are ending homelessness in the wake of the pandemic?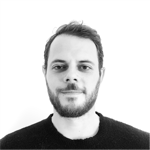 04.03.2021
With the pandemic drastically changing the rental sector and putting people's income stability under threat in the UK, we may see more landlords seeing the benefits of working with charities to find tenants. 
Lockdown measures have left the residential rental sector struggling to support tenants whose employment circumstances have changed, manage unexpected occupancy voids, and the considerable operational difficulties of working in a pandemic. With the pandemic far from over and the repercussions to be felt for years, such issues will continue to persist.    
  
Moreover, given that up to 90% of the UK's private rented sector (PRS) is made up of single-property landlords, the sector needs to adapt in order to overcome the pandemic. An empty property can cost an owner thousands of pounds a year in maintenance, utility charges, loss of rent, council tax bills, and reduction in value if the property is deteriorating or in an area where house prices are falling. With a multitude of surveys suggesting that many city dwellers have either moved out already or are planning to do so after concluding that home working is here to stay. Adding this to the collapse in the tourism industry and Airbnb this is leaving properties across the UK empty, and landlords strapped for tenants.   
   
Yet, rather than dwell on the negatives, landlords must consider how the market can change for the better. While many still hope for the market to bounce back next year, many are broadening their options by working with our Housing Procurement team, having emerged as an immediate solution for risk-averse landlords looking for tenants. 
  
Since March 2020 we have witnessed a significant increase in enquiries from landlords and agents seeking new tenants throughout service, as well as a clear shift in attitude towards those who have experienced a form of homelessness. While this could be attributed to an altruistic response to COVID-19 and our "In this together" campaign, we know that the comprehensive range of landlord and tenant services we deliver at Crisis has provided landlords with a unique opportunity to overcome the challenges they currently face, while also being part of this critical solution to ending homelessness.   
  
Finding tenants through us comes with several benefits in these uncertain times.  Our team offers a very comprehensive range of free services to landlords and guarantees the highest level of professionalism and customer service. Amongst many things, the offer to landlords includes designated point of contacts throughout the tenancy for both landlords and tenants, access to Crisis' pool of PRS ready tenants, a tenant and property matching service that ensure long term and hassle-free tenancies, limited void periods through efficient letting and allocation processes, free mediation & tenancy breakdown prevention and even free landlord insurance for a period of 12 months.   
   
Our experience with supporting our members into accommodation and helping landlords to find the right tenants for their properties shows that when we work together, it is often very successful. A landlord recently shared:  "The unprecedented occurrence of COVID-19 was a major blow to getting a vacant room occupied but the team were able to help us find a tenant during this challenging time in a safe way for everyone. We have worked with the team for quite some time, and I would definitely recommend Crisis to other landlords. The team are genuinely trying to help both the landlord and potential tenants." 
     
Our Housing Procurement Team at Crisis was launched in October 2019 with the aim to challenge the misperceptions which exist within the Private Rented Sector about tenants moving out of homelessness. We know that with enough secure and affordable properties for people to rent, thousands of people can avoid falling into homelessness. We have a dedicated team of professionals from the property sector and front-line homelessness services to help landlords manage their property, tenants, and compliance needs, with no cost at all to their business. We want to create long-settled tenancies, and since we have no commercial interest motivating us to do otherwise, this benefits tenants and landlords.   
   
For more information about our services, or to contact us directly, please visit our "Services for Landlords" page.
   
For the first time in many years, supply in the PRS could outgrow demand. This provides charities like ours with an opportunity to break the stigma faced by people who are trying to move out of homelessness, to demonstrate the effectiveness of its services, develop new partnerships that benefit landlords, tenants, and wider communities and most certainly play an essential role in practically insuring the PRS can be a sound and sustainable way out of homelessness.  
For media enquiries:
E: media@crisis.org.uk
T: 020 7426 3880
For general enquiries:
E: enquiries@crisis.org.uk
T: 0300 636 1967