Ground-breaking legal duties to prevent homelessness in Scotland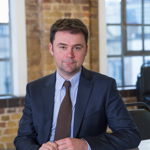 22.11.2019
This week saw the start of an exciting new piece of work to identify how we can improve homelessness prevention in Scotland so that as few people as possible ever become homeless.
Crisis has been asked by the Scottish Government to bring together a panel of experts, chaired by Professor Suzanne Fitzpatrick of Heriot Watt University, to look at what legal duties are needed for local authorities and other public bodies so that people get support before they lose their home. The work takes forward a key action from the Ending Homelessness Together Action Plan, which itself came out of the recommendations of the Homelessness and Rough Sleeping Action Group, led by Crisis chief executive Jon Sparkes.
Scotland has long been lauded for its ground-breaking legislation, which provides strong protections for people when they lose their homes. But work on preventing homelessness happening has been less developed, with confusion about how different legal duties work together and wide variations in the support someone gets depending on where they live.
As a result, local authorities in Scotland have responsibilities to rehouse significantly higher proportions of the population than authorities in England and Wales, and a lack of settled housing options has meant that people have got stuck in temporary accommodation for longer and longer periods, sometimes in really poor conditions.
Meanwhile, in Wales and then England, local authorities have been given new legal obligations to take 'reasonable steps' to prevent homelessness. Since new legislation come into force (in 2015 and 2018 respectively), both countries have seen significant improvements in the number and proportion of people managing to stay in their accommodation or moving to a good alternative before they ever become homeless.
Over the course of the next seven months, the Prevention Review Group will meet to identify which legal duties are needed to prevent homelessness in Scotland. This work will build on the best of the English and Welsh legislation, but, crucially, will go even further, to define the contribution of other public bodies, such as the NHS, prisons, police and young people's services.
Every meeting will focus on a different theme and will be informed by consultation with specialists in their area. Themes include support from health and social care, prison leavers, domestic abuse, and families, children and young people.
We are also delighted that Homelessness Network Scotland will be running a parallel commission made up of people with lived experience of homelessness, and people working in frontline roles. The commission will address all the issues also discussed at the review group, with both coming together at key points in the formation of proposed reforms.
Ending homelessness is absolutely possible, and the best way to do that is to prevent it happening in the first place. The group will produce its final report and make detailed recommendations for significant legal changes to the Housing Minister in summer 2020.
The members of the group are:
Professor Suzanne Fitzpatrick, Heriot-Watt University (Chair)
Gordon MacRae, Shelter Scotland
Matt Downie, Crisis
Cllr Elena Whitham, East Ayrshire Council / Convention of Scottish Local Authorities
John Mills, Fife Council / Association of Local Authority Chief Housing Officers
Susanne Millar, Glasgow City Health and Social Care Partnership
Sally Thomas, Scottish Federation of Housing Associations
Callum Chomczuk, Chartered Institute of Housing
Maggie Brunjes, Homeless Network Scotland
Professor Tom Mullen, University of Glasgow
Ruth Whatling, Scottish Government
Kathy Cameron, Convention of Scottish Local Authorities
More information about the group and the stakeholder consultation process is available here.
For media enquiries:
E: media@crisis.org.uk
T: 020 7426 3880
For general enquiries:
E: enquiries@crisis.org.uk
T: 0300 636 1967