A tale of two crises: housing and the cost of living
27.02.2023
Summarising research and analysis from across the homelessness sector, this report outlines the impact of successive freezes in housing benefit (Local Housing Allowance) on low income renters, people experiencing homelessness, and services. Within the cost of living crisis, low income households in the private rented sector are particularly exposed to the economic pressures that can push them into homelessness.
Key findings
This joint report pulls together research and service insights from: Crisis, Shelter, Nacro, Glass Door, St. Mungo's, Changing Lives, Women's Aid and more.
The cost off living crisis is piling pressure onto households on the lowest incomes, with the lowest income decile particularly exposed. Analysis by Crisis finds they are spending more than their income on average on housing, food and energy costs. This means that they are at risk of debt, eviction and homelessness, even before further essential living costs have been accounted for. Households in the private rented sector are particularly exposed, due to higher housing costs, with the lowest income decile facing total average housing, food and energy costs exceeding their incomes by 43 per cent.
With rents rising at record rates, findings from Crisis' research into the cost of living crisis has found that over half of low income renters across GB in November 2022 said their rent had increased and nearly one in four households in receipt of housing benefit (24 per cent) were expecting to fall behind on housing payments over the winter. Citizens Advice reports rapidly rising rent arrears among housing benefit recipients, and evictions from the private rented sector are rising and are a growing cause of homelessness.
With an undersupply of social housing, the lack of affordable renting options in the private rented sector is prolonging and deepening homelessness. With fewer options to move on into tenancies, people are having to spend longer in hostels, refuges, and in some cases in supported accommodation that they may no longer need. This is putting pressure on services, limiting capacity for people being pushed into homelessness.
As a result, people are struggling to find a foundation on which to build the lives they want. This is affecting people in a range of circumstances, including people leaving prison, young people leaving the care system, people fleeing domestic abuse, refugees, and people leaving healthcare settings. Investing in housing benefit would people to move into a home where they can be safe, look after their health and wellbeing, access work and participate in their communities in the way that they want.
In a case study of Nottingham, services are working in partnership to improve the financial lives of people in the city, but are finding that the gap between housing benefit and the cheapest rents is contributing to homelessness.
Downloads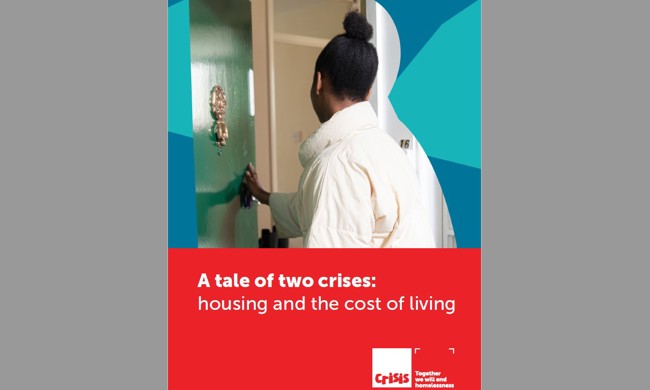 A briefing on the housing and cost of living crises
---