The Women's homelessness matters conference brings together national and international evidence and best practice to highlight factors affecting women experiencing homelessness.
In light of the seismic shake up across society caused by the Covid-19 pandemic, we take this opportunity to ensure that women's homelessness receives the focus it needs in conjunction with International Women's Day 2021, which falls in March this year.
The Women's homelessness matters conference has been developed in partnership between Crisis, Groundswell and Solace Peer Support, with funding from the Winston Churchill Memorial Trust (WCMT).
By coming together, we will work towards ending women's homelessness.
Why women's homelessness matters
The WCMT promotes research across a range of themes to benefit civil society. WCMT Fellows travel internationally to seek out leaders and practitioners, learn from them and then, crucially, bring the findings back to their local context to bring about change.
The Women's homelessness matters conference came together after the WCMT awarded further funding to three Fellows to disseminate the findings of their reports, which had a commonality of approach under the theme of women's homelessness.
The Fellows and their reports are:
Event information
Across three informative and engaging afternoons in March, we will draw together themes and learning that cover women's housing, maternity services and health provision.
Each session, unique in its own way, will share best practice examples and insight from experts in the field.
As well as having the opportunity to hear firsthand from the three WCMT Fellows, experts and researchers, attendees will receive an online zine created by the artist and storyteller Carmen Byrne alongside peers. The zine will include key messages and links to further resources and will act as a visual record of the conference.
If you have any questions please get in touch at bestpractice@crisis.org.uk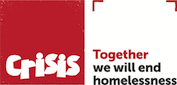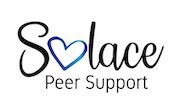 Use the links below to find out more about each session and book your free space.