This May our partner PwC held their 13th annual firmwide fundraising and volunteering event 'One Firm One Day' which encourages employees across the country to take time out to support their local communities and national charity partners. 
This year's 'One Firm One Day' activities were as diverse and creative as PwC employees themselves, including a Bingo Night, walking around Manchester in fancy dress stopping to play the 12 public pianos dotted about Manchester along the way, and hosting their very own "Cook for Crisis" PwC version. 
The Fun Run
On Friday the 20th May over 100 PwC employees came together to run a 5km fun run in Hyde Park, for their chosen charity partners "Hospice UK" and "Crisis". Despite the weather not being in favour of the event, all of the runners made it to the finish line safe and sound with a big smile on their faces. The first runner to cross the finish line did so in just under 20min – an impressive time. The fun run raised more than £1,800 funds for Crisis and was a great opportunity to get to know to employees.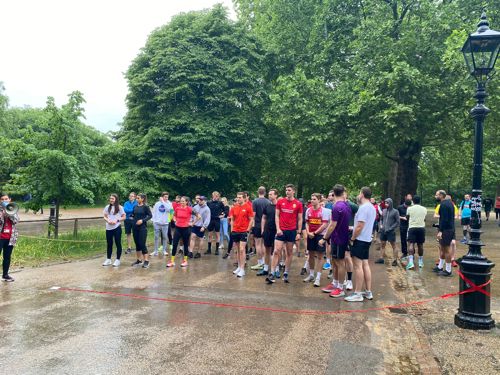 Crisis Pop-up Shop                                                                                                                                                                                                               
The week following the fun run PwC employees based at the office in London Bridge organised and hosted a 'Shops from Crisis' pop-up shop – the first of its kind. The pop-up shop didn't just look great, but also raised over £1,300, which was matched by the PwC foundation to an amazing £2,600. In addition, PwC employees had the chance to enjoy a personal stylist service which was available on site and to take part in a silent auction of a range of exclusive donations.  
Over 400 preloved items were on sale at the pop-up shop which were partially donated by PwC employees, who organised a clothing donation drive in the weeks leading up to the event, and partially from our shops warehouse, which receives donations from partners, companies and individuals keen to support our work to end homelessness and to reduce textile waste.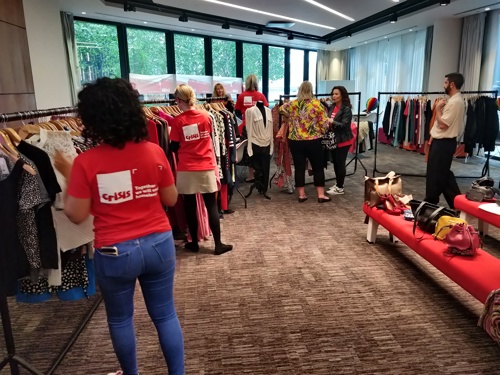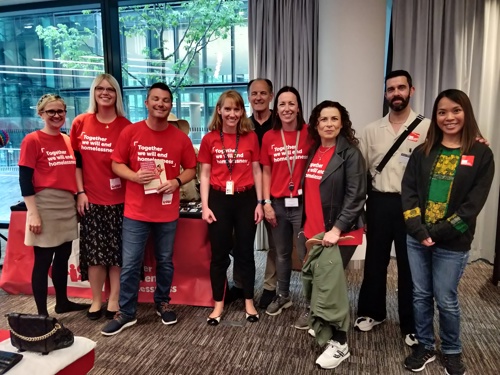 We recently opened our 10th Shop from Crisis in Hammersmith, and we are planning to expand our Shops to more locations throughout the country. Shops from Crisis is the retail arm of Crisis and provides vital funds, pathways to employment skills and opportunities for people experiencing homelessness.  
Cook for Crisis
PwC employees held their very first Cook for Crisis event on Zoom this May with 5 members of their team acting as teaching chefs showing their colleagues how to make cocktails and a delicious three-course menu. They started off making mojitos or no-jitos and daiquiris, followed by delicious bruschetta, chicken, ginger and vegetable curry and a tiramisu for dessert. Despite cooking online everyone had a great time and employees are keen to repeat the event each year.

Our partnerships with PwC
PwC and Crisis partnership began almost two years ago in July 2020. The PwC Foundation and its employees' support and dedication have raised over £200,000 since the beginning of our partnership, however besides their financial support PwC have supported us with digital technology and skills as our partnership sits under the theme of digital inclusion. 

Thank you to everyone at PwC. We are excited to see what the next year of our partnership holds and are looking forward to working with PwC and it's amazing staff, to help us end homelessness for more people.