Over £1000 raised at 24 Hour Gaming Marathon
26.11.2020
***UPDATE***
They did it - 24 hours of gaming to raise funds for Crisis. Not only did they complete it but they absolutely smashed their original target and raised over £1000. 
Before 24 hours of gaming: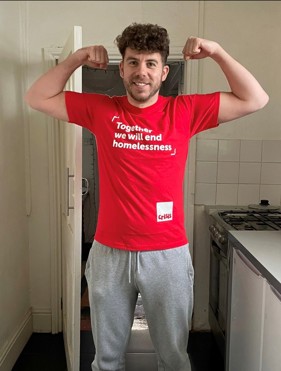 After 24 hours of gaming: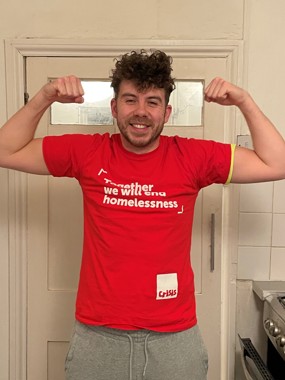 Rich and Henry's top tips for completing a gaming marathon:
Ensure you promote leading up to the event and make it clear where you will be streaming (loads of my friends didn't even know what twitch was and didn't think they'd be able to watch until I explained haha)

 Don't go too heavy on coffee early on

If you're struggling – have a shower! (Bit of a weird one  but me and henry did this about 12 hours in when we were flagging and it helped massively)

Engage lots with anyone that's watching on the stream – keeps them involved and keeps you awake.

Plan all your meals and snacks and have them ready beforehand.

I'd say finding people to do it with you can help you massively, I think I would have struggled to do it on my own.

Get lots of sleep the night before!

---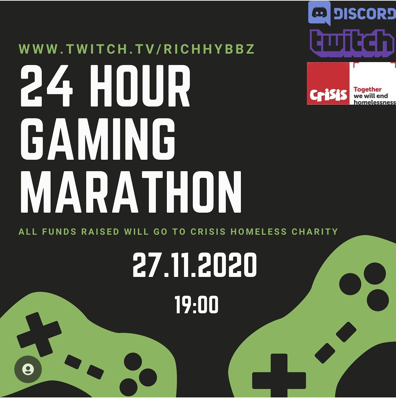 Rich and Henry are going live for a 24 Hour Gaming Marathon from 7pm on Friday 27 November to raise vital funds for Crisis. 
Watch the stream on Twitch.
Donate to their Justgiving page
If you're inspired to your own livestream, find out more and join the Crisis Countdown this winter to help end homelessness.