A huge thank you to the Knitting Network
07.01.2021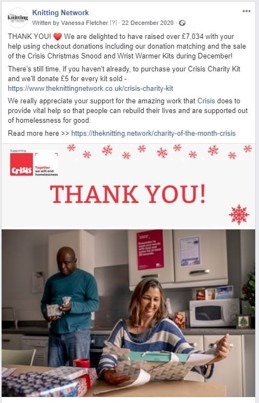 A huge thank you to the Knitting Network, who have raised an astonishing £7,034 in support of Crisis. 
Throughout December they sold a fabulous snood & wrist warmers kit and for every kit sold, donated £5 to Crisis. Thanks to extra donations from customers at the checkout and matched donations, over £7000 has now been raised. 
Thank you to all of the team and customers for their amazing support.