Congratulations to our amazing fundraiser Peter!
07.05.2019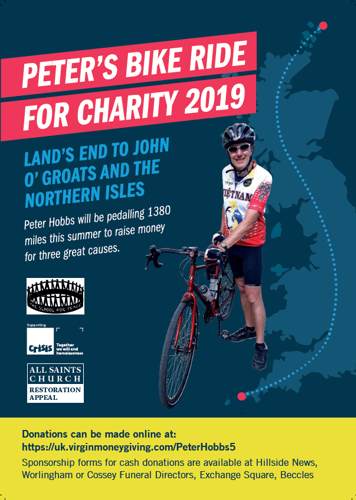 A huge thank you and congratulations to Peter Hobby for his support of Crisis during his recent epic cycling challenge!
Peter cycled from Lands End to John O'Groats and the Northern Isles, an incredible 1380 miles! Not only did Peter take on this personal challenge but he's also been raising money for charity as well.
There's still time to support him and find out more about his challenge on his fundraising page.
Thank you so much to him for his support!