A timeless classic loved by kids and more so by grown-ups, a sponsored silence is a wonderful way to fund raise.
The very kind Farah (who also has excellent handwriting) sent us a lovely letter telling us about her challenge, through which she raised an amazing £114!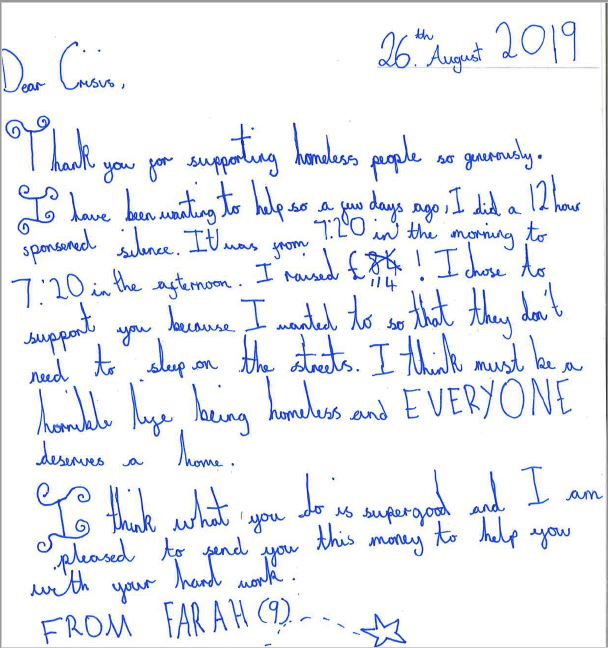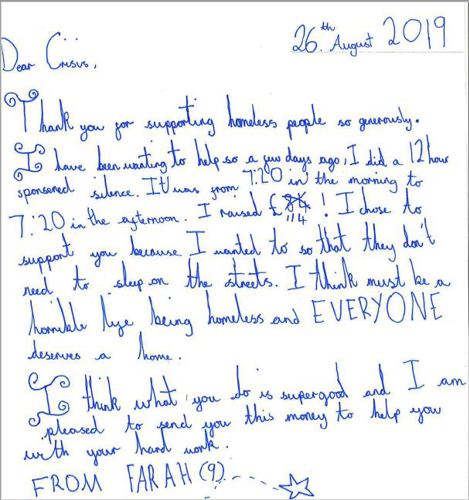 We think Farah is super good, and are really glad she thinks our work is too!