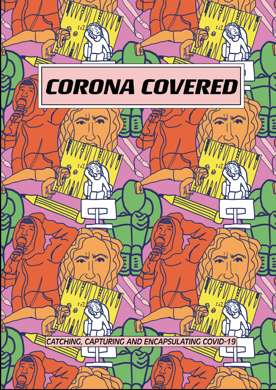 During the lockdown, we have been amazed by the creativity and initiative of many. In support of Crisis's work, upcoming artist Gaby Conn created the Corona Covered Zine, an amazing collection of art, photography and witty, thought provoking poetry. What started off as a solo project, soon gained momentum and many of her friends and peers collaborated with Gaby to put together a collage inspired by the lock down experience.
To find out more, how to purchase a copy and get a preview of the wonderful art you can expect visit the Corona Covered Instagram page. 
https://www.instagram.com/coronacoveredzine/?hl=en 
The magazine can be purchased for a donation of £8 at https://www.paypal.me/CORONACOVERED , and proceeds go towards our Home For All campaign.