Join London's Biggest Christmas dinner party!
08.12.2020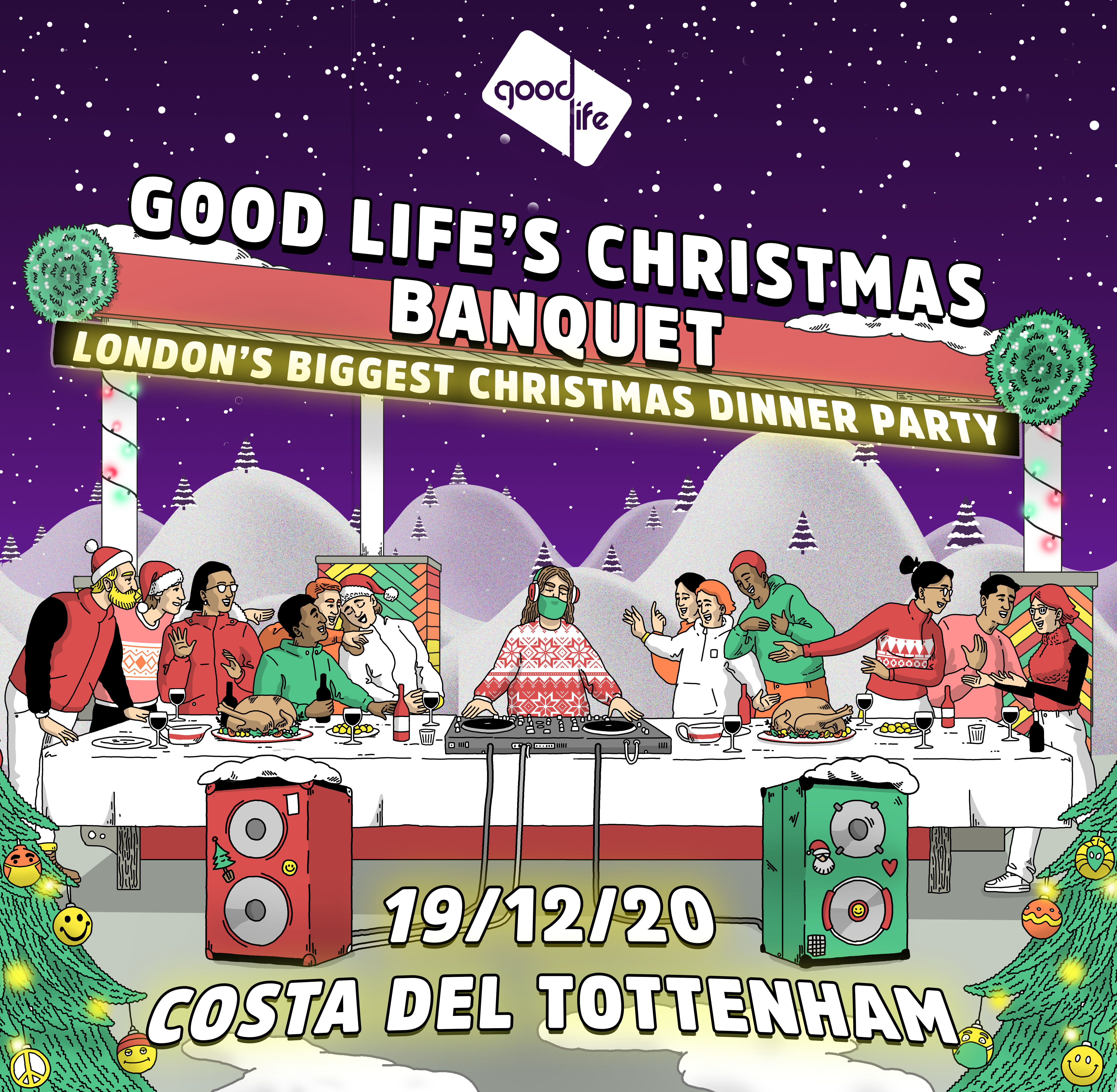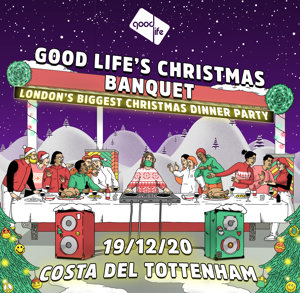 After a 9 month hiatus and possibly the craziest/least craziest year of our lives, the team at Good Life knew they had to pull something special out of the bag for their annual Christmas Party this year…
As they put it:
"...if Boris want's us to sit down - we'll bring the party to your table!!

Expect everything you would from your usual Good Life event, from immersive production & decor to some of London's best DJ's spinning everything from House & Disco all the way to some cheesy Xmas classics for good measure!
The difference this time is you'll be sat on the lovely heated terrace of Costa Del Tottenham, enjoying one of London's finest Christmas Dinner's and raising money for charity whilst you party."
Each ticket is £30 per head and will include the following: 
1 X Event Entry 🎟
1 X Free Drink 🥂
1 X Christmas Roast Dinner 🍽
1 X Donation to Crisis This Christmas (10%) 💕
More information can be found on the Facebook event page, or just book your tickets now here! 
Thank you so much to the team at Good Life for their support of Crisis this Christmas.